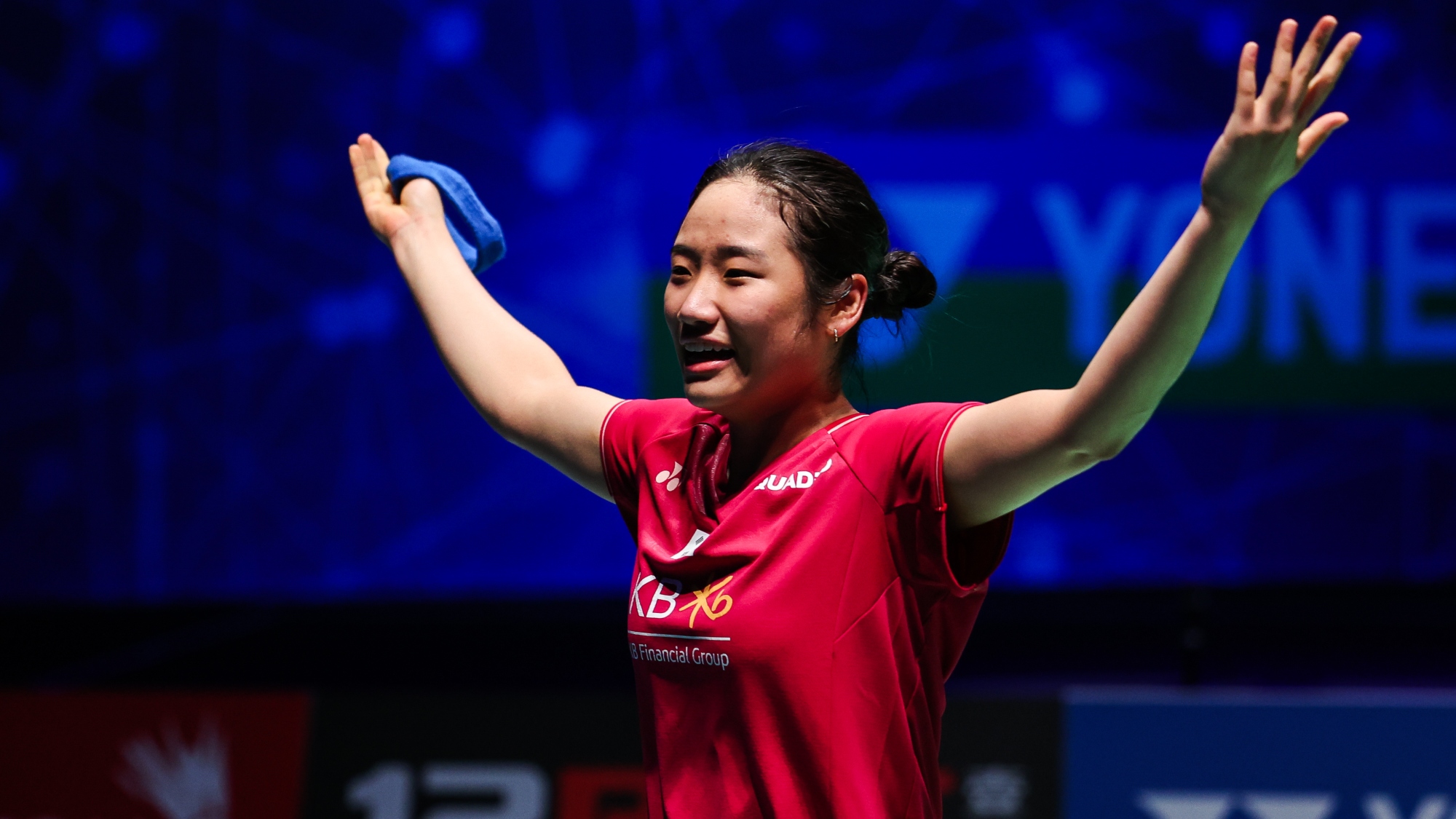 An Se Young: "When I'm older, there might be days that I lose"
By Tom Harle at Utilita Arena Birmingham
An Se Young admits she is worried about too much, too young.
In 2018, she became the first junior high school student to be selected for the Korean national team.
Five years later, aged 21, she's a YONEX All England finalist and will compete for the title against Olympic champion Chen Yufei.
When asked whether she expected to reach such heights so early in her career, her answer was revealing.
"It's a difficult question. I worry about this every day," she said.
"Maybe when I get older, there might be days that I lose and you never know how my future career will pan out.
"I just want to focus on the time and day that I've been given and use that time wisely. The day I'm walking in to is the day my future will be laid out."
She showed calm and composure far beyond her years to beat Tai Tzu Ying in an 82-minute epic.
An Se Young saved four match points in a tense third game and converted her only match point to prevail 21-17 19-21 22-24 and reach the final.
She said: "Being able to play in such a prestigious final at my age, it's something I can't express. Every game is precious to me.
An Se Young was soundly beaten in last year's All England showpiece by Akane Yamaguchi.
Since then she has reached eight finals on the BWF World Tour and won five, but never at Super 1000 level.
"Of course it feels more special to do this when you're young. Achieving things you wish for, it just feels great. In order to do that, you need confidence. I'm playing against much more experienced players, so that gives me happiness and a precious experience."