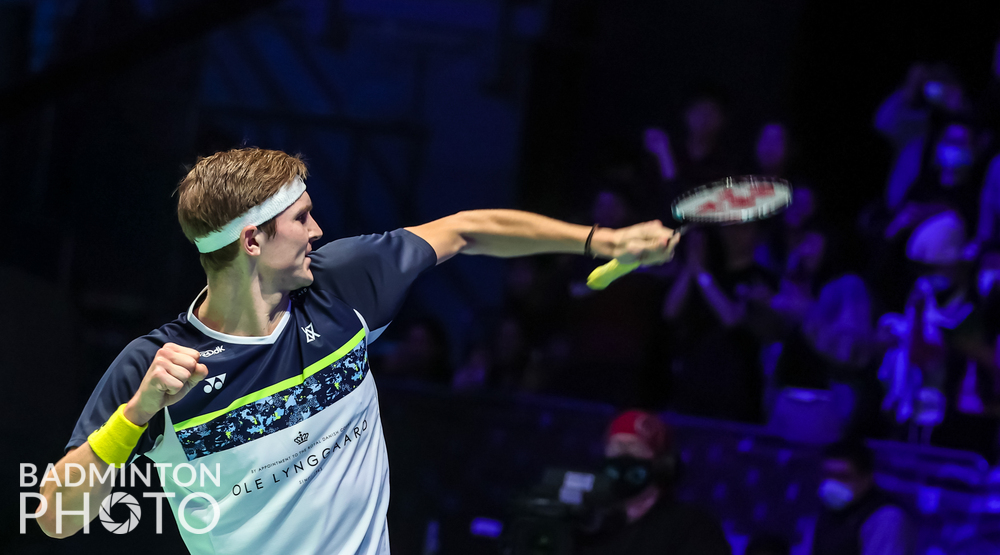 Axelsen roars through to YONEX All England final
Viktor Axelsen reached his fourth YONEX All England final but it felt so good, it might as well have been his first time.
The great Dane let out a mighty roar after the winning point to beat Taiwan's Chou Tien Chen 21-13, 21-14, advancing to the final at Utilita Arena Birmingham.
Axelsen has now beaten Chou in 14 of their 16 meetings and dominated the opening game.
The 32-year-old threatened a comeback at 13-9 but Axelsen turned up the heat to get the victory wrapped up in 48 minutes.
The latest chapter in Sen's meteoric rise will be written in the All England final after he edged out Lee Zii Jia in an all-time classic semi-final.
The pair were playing for the first time since 2016 and junior level and went rope-a-dope in a compelling contest that kept the crowd engaged for 76 minutes.
The first two games went with conditions and momentum as the Indian opened with a 21-13 game and Lee responded in kind with 21-12.
A remarkable rubber ensued, decided in the end by Lakshya's domineering net play, the 20-year-old throwing his racket in the air in disbelief and joy after the winning point.
"The match was so close in the end and I didn't know how to celebrate," said Lakshya. "I wasn't even thinking or preparing how to celebrate! There was a lot of tension.
"I managed to play well at the net and he was doing well too, but I kept the shuttle in play and didn't make any errors.
"This didn't feel possible a year ago but I'm happy with how I played Germany and now I'm into the final."
A few hundred metres away from Utilita Arena Birmingham there is a small square, lined with cafes and restaurants, with a gaggle of cherry blossom trees in the middle.
It is a quintessentially Japanese scene and it has been a good All England week for those who hail from the Land of the Rising Sun.
Four of five titles in 2021 went their way and while such dominance can't be repeated, Japan will be represented in three of Sunday's showpiece finals.
Nami Matsuyama and Chiharu Shida have been installed as favourites in women's doubles and they breezed past Jeong Na Eun and Kim Hye Jeong 21-8, 21-12.
They will face the unlikely duo of Zhang Shu Xian and Zheng Yu with the Chinese reaching the All England final in just their second tournament together.
The newly-formed pairing had the better of India's Treesa Jolly and Gayatri Gopichand Pullela, controlling the game with their fast pace of play to prevail 21-17, 21-16.
In the mixed doubles reigning champions Yuta Watanabe and Arisa Higashino succeeded where so many have failed in cracking the enigma code of the world No.1 pairing.
Thailand's Dechapol Puavaranukroh and Sapsiree Taerattanachai weren't allowed to get a foothold and Watanabe's athleticism in particular helped secure 21-14, 21-15 success.
Olympic champions Wang Yi Lyu and Huang Dong Ping won the familiar battle of the Chinese top seeds 21-7, 13-21, 21-13, beating Zheng Si Wei and Huang Ya Qiong.