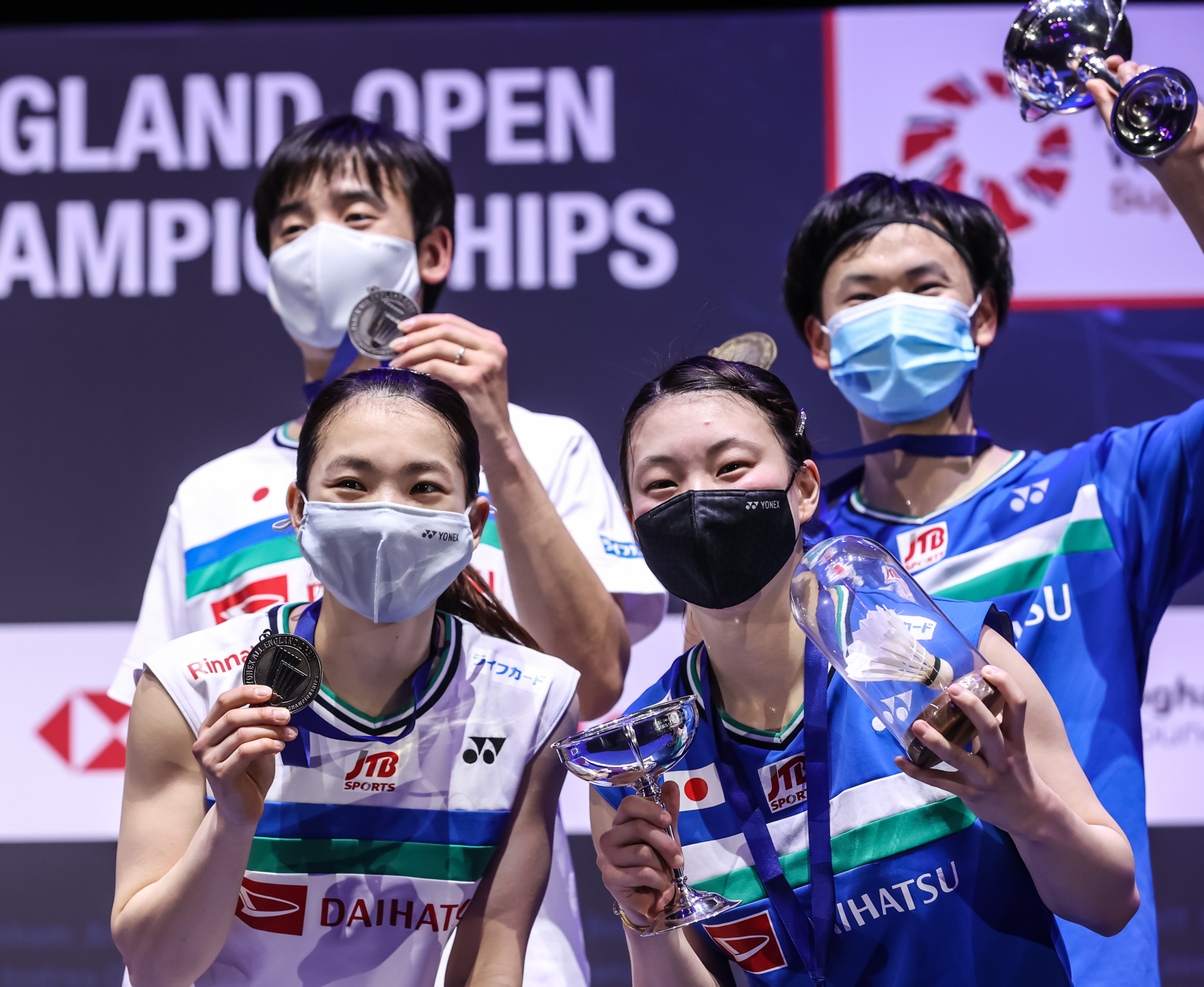 BETV to stream every court of the YONEX All England live
Badminton England is excited to announce that once again, fans of the YONEX All England Championships in the UK and Ireland will be able to watch all the action exclusively live on BETV, with special pricing for members.
As a thank you for their ongoing support though the pandemic, members of Badminton England will receive a big discount of the price of an annual subscription to BETV, meaning they can access all the action for just £9.99.
The streaming service will be the only place to watch play from every court over all five days of competition.
With fans back in the Utilita Arena Birmingham this year, the atmosphere is set to match the quality of play as a full draw brings the best players in the world to your screens. Every game is just a couple of clicks away, and if you miss it live, it's all available on demand.
BETV will be showing live action from all five courts for the duration of the Championship, and this year Badminton England members will benefit from a big discount on the price of an annual subscription, making the action even more accessible.
Members and Non-members will also be able to buy access to a single day's play from just £4.99, making this a fantastic opportunity for fans and players alike to watch the world's best players on court.
Whether at home or on the go, BETV will give badminton fans access to the action at their fingertips wherever they are. The on-demand service means that if you miss any of the live action from the 2022 Championships, you'll be able to rewatch it, alongside highlights from 2020, and all matches from the 2021 Championships tournament, whenever it suits!
Every day we will stream all games live, with commentary on Court One, plus another feature court with commentary picking up the best action elsewhere on the day.
Member discount
Normally priced at £29.99 for a full year's access, Badminton England is offering members a 66% discount, meaning access to all the action for just £9.99. Members should check their latest newsletter for their discount code.
Non-members will be able to access the whole event for £19.99 and members and non-members will also be able to buy access to individual days. Full details of options are available on the BETV service and on the BETV app.
BT Sport subscribers will be able to enjoy coverage from Court ONE, which will also be available across BBC Sport channels.
Rather watch the action from courtside? Tickets are still available to purchase here.
Members will find their promo codes in an email later this week so keep your eyes peeled!
Your Content Goes Here