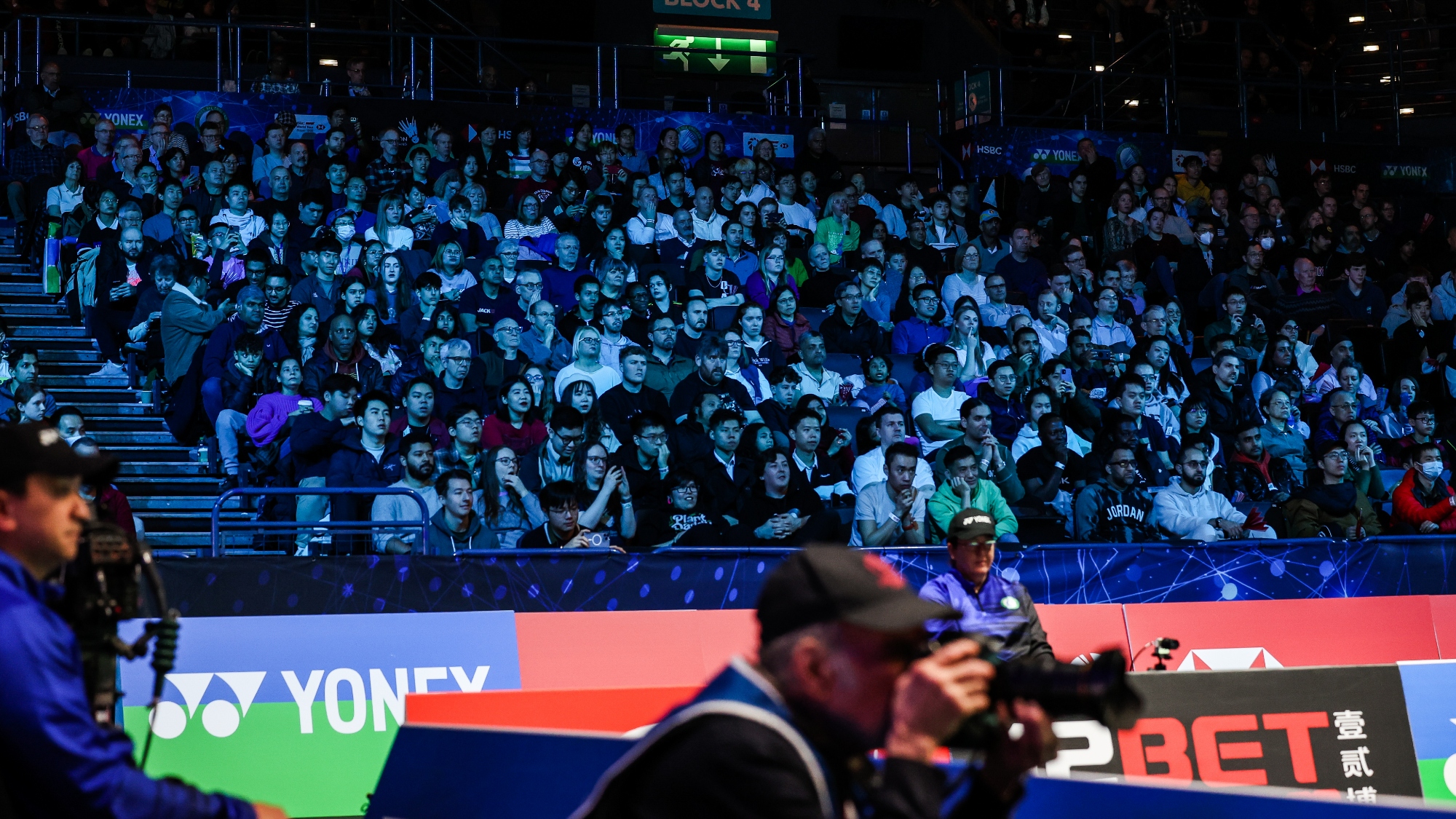 Birmingham children benefit from Racket Pack Festival
Children across Birmingham were handed a taste of world class badminton thanks to the Yonex All England Open this year.
As part of the YAE Legacy Fund, a special programme was arranged to give children to watch action at the tournament, before getting a chance to pick up a racket and play the sport.
Target
The aim of the Racket Pack Festival and School Days was to improve and deepen the ties between Sport Birmingham and local schools in the area.
By delivering free sessions and also handing out tickets to the YONEX All England, there was also the target to inspire children across the city to start playing the sport.
Delivery
On the opening day of the YONEX All England, 100 school children from ten schools across Birmingham received free tickets for the opening three hours of action inside the Utilita Arena, enabling them to watch some of the world's best players in action.
Following this, the schools travelled to the Nechells Wellbeing Centre for a 90-minute Racket Pack session delivered by Badminton England staff, with members of Sport Birmingham watching on.
Feedback from the schools involved was incredibly positive, with the children invited along getting the chance to play badminton, many of them trying the sport for the first time.
Testimonials
Hollywood Primary School: "They loved getting out of school, mixing with other schools, seeing some real-life sport and sports people, and were amazed at the number of countries that played a sport they didn't really know much about. A lot of life skills and knowledge was gained."
Barr View Primary School: "The children enjoyed playing badminton and were probably most excited for this part of the day. They wish they could have played real matches but enjoyed being able to play.
"We have already had an after-school club, but we will continue to provide badminton in PE, after school clubs and would also like to provide in-school workshop days."
Woodthorpe Primary School: "I really enjoyed attending the Yonex All England tournament, as did the children. The environment was perfect for bringing a group of children.
"They thoroughly enjoyed the practical aspect in the afternoon – it was a great venue for the event and well led and managed. We will continue to incorporate badminton within our PE curriculum."