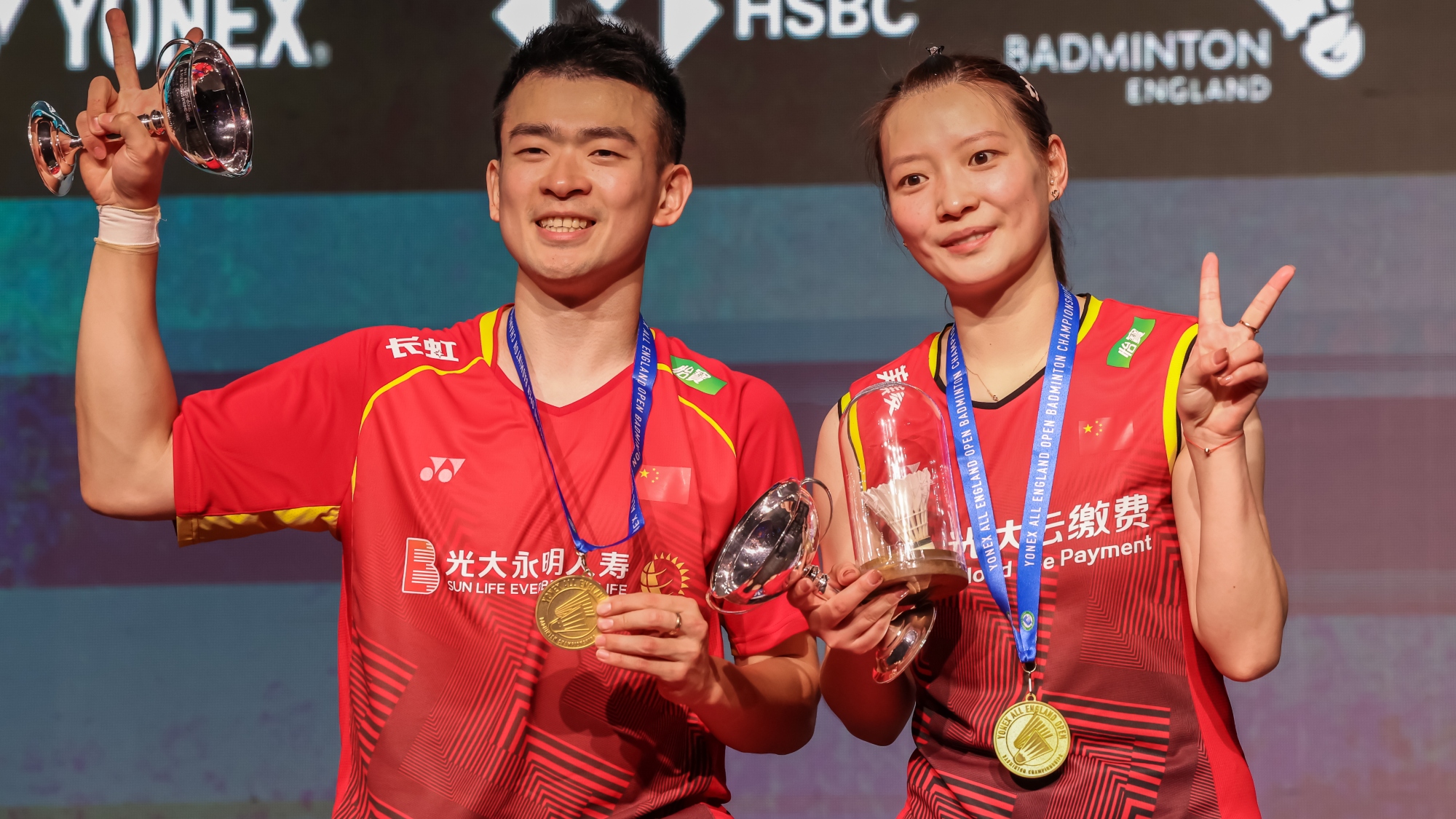 China's Zheng Siwei and Huang Yaqiong clinch second YONEX All England title
China's Zheng Siwei and Huang Yaqiong paid tribute to each other's talent as they soared to the All England title in mixed doubles.
The reigning world champions were overwhelming favourites to beat unseeded Korean pair Seo Seung Jae and Chae Yu Jung, who they had beaten in all seven of their previous meetings.
Zheng and Huang didn't have it all their own way after winning the first game, which they led comfortably throughout and took 21-16.
Seo and Chae latched on to a rare chink in the armoury of the dominant pair.
Chae said: "Huang is a fantastic player but today she was a bit slower and I could see that.
"I tried to shake her in a way that would help our outcome in the second game."
They turned the tide in the second with Seo's smashes indeed making life difficult for Huang as they hit back by the same scoreline, 21-16.
Zheng and Huang have seen it all in the sport and been here before as 2019 All England winners. They had the physicality and resourcefulness to pull through, romping through the rubber 21-12 to wrap up victory in just over an hour.
Zheng said: "It was an extremely hard game. We are happy we can get through this and eventually become champions.
Huang added: "We didn't expect that we would win easily this time, even though we've beaten them seven times. Each match wasn't easy, so we prepared well and tried to play at our best."
The pair have scaled the summit of the sport together, winning three world titles, Olympic silver and now two All Englands, success which they attribute to the strength of their bond.
Zheng said: "In tough times, she always supports me and helps me. At the All England last year, I felt really bad but she helped me get through it. We have a strong connection."
Huang said: "Siwei is such a special athlete in mixed doubles. He's always got my back and he encourages me during the game – especially in mixed doubles, the female players can be the weakness on court. He has always been supportive."