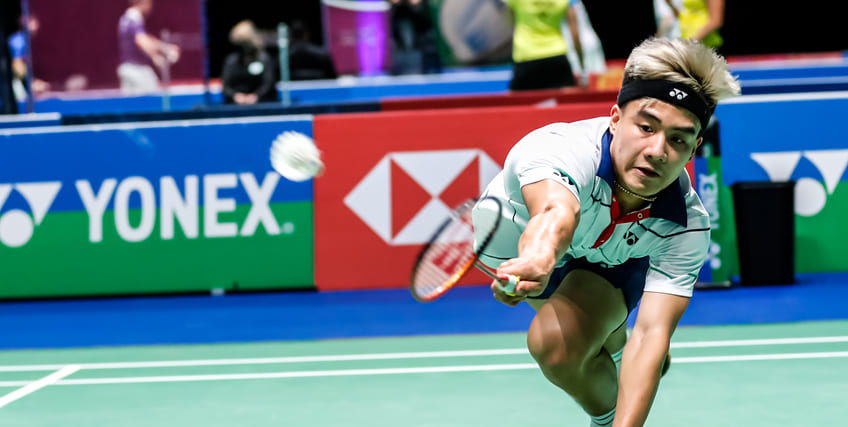 Day 2 Preview: European stars in spotlight at YONEX All England Open
Europe's top talents have the chance to push on as the YONEX All England Open moves into its second round phase.
Reigning men's singles champion Viktor Axelsen should face another examination of his credentials against India's B Sai Praneeth.
The Dane, who squeezed past Koki Watanabe in three games on opening day, last faced the world No.15 in 2018 and has beaten him in each of their previous three meetings.
Ireland's Nhat Nguyen pulled off the shock of day one by beating Srikanth Kidambi and he will hope to ride the wave against Dutchman Mark Caljouw.
In the women's singles, PV Sindhu will hope to put in another purposeful performance against Line Christophersen on Court 2.
The draws are bursting with European talent as women's doubles seventh seeds Gabriela and Stefani Stoeva, runners-up at the Swiss Open, take on Ashwini Ponappa and N. Sikki Reddy.
In that discipline, Japanese world No.1s Yuki Fukushima and Sayaka Hirota remain the immovable object and they take on Alexandre Boje and Mette Poulsen on Geoff Rofe Court.
England's Chloe Birch and Lauren Smith started smoothly in the first round and they are second on the central court, also facing a Danish pairing.
The top mixed doubles seeds all have opposition from the Scandinavian country, including England's Marcus Ellis and Lauren Smith, ninth on Geoff Rofe.
Fast-improving French duo Thom Gicquel and Delphine Delrue negotiated their first round match inside half an hour and the seventh seeds take on Cheng Tang Jie and Peck Yen Wei.
There is an intriguing all-English clash in the men's doubles, with old hands Marcus Ellis and Chris Langridge facing youngsters Callum Hemming and Steven Stallwood.