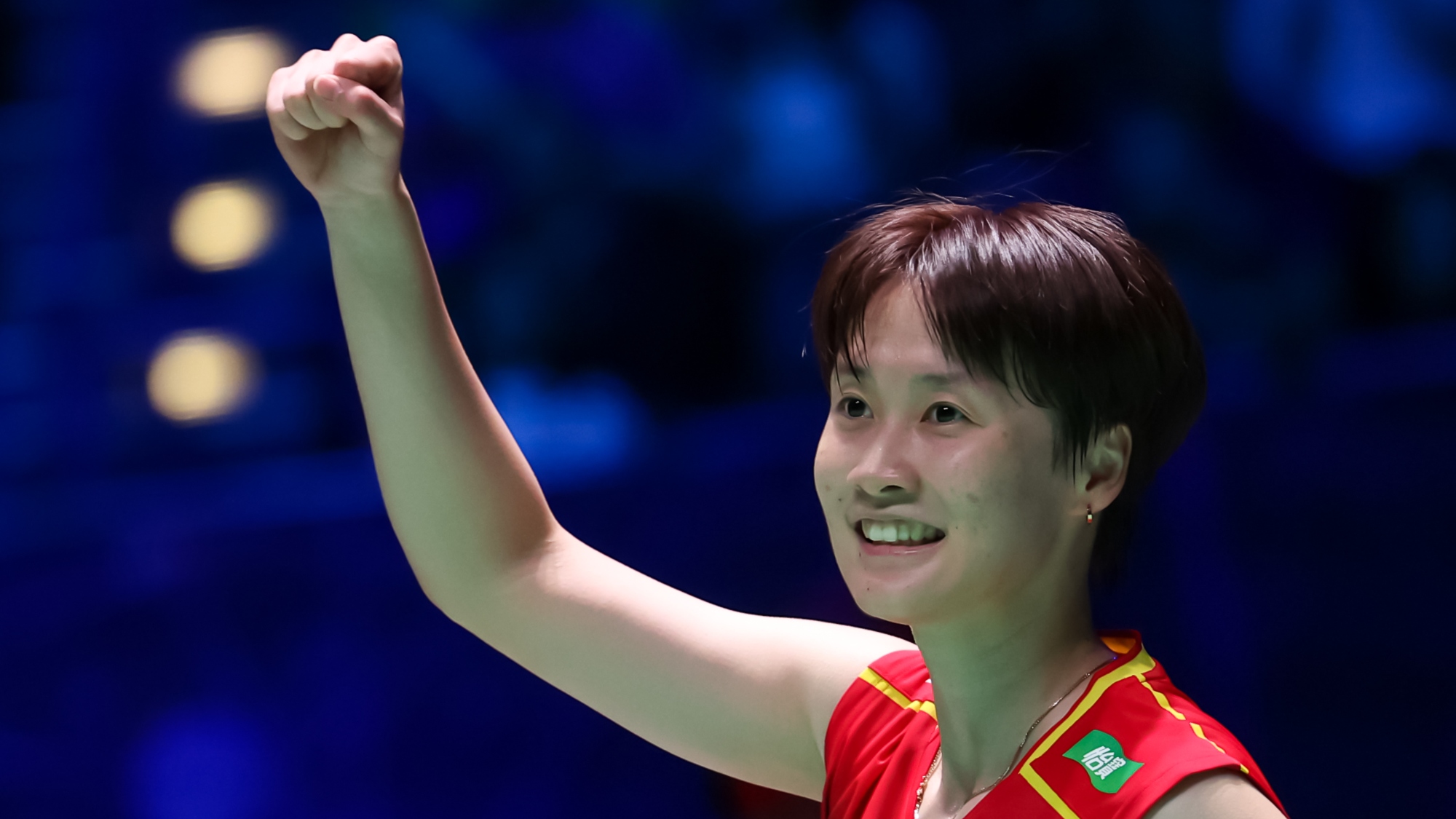 Day Five Review: Semi-finals produce instant classics
First Viktor Axelsen, now another big singles beast has fallen as an off-colour Akane Yamaguchi fell to a shocking defeat to Chen Yufei. 
The reigning world and All England champion was miles short of her best in a 21-17 21-8 defeat that came in just 37 minutes.
Many onlookers assumed Yamaguchi was in discomfort with her shoulder but she later insisted: "I have no problem at all with my physical condition. She was more in control."
Chen admitted: "I was surprised about the result because she's in really good form. Every time she made a mistake, it was proof that I was using the right strategy."
Tai Tzu Ying and An Se Young played out another classic as the three-time winner passed up four match points and succumbed to the 21-year-old sensation. 
The South Korean sealed 21-17 19-21 22-24 success in an 82-minute match when nerves were frayed and crowd noise reached new heights.
An Se Young said: "Being able to play in such a prestigious final at my age, it's something I can't express."
Men's singles
Li Shi Feng withstood an incredible Anders Antonsen comeback and mounted one of his own to prevail in a late-night, three-game thriller.
The Chinese star was a game and 15-6 up before his defiant Danish opponent rallied to the point of standing on the brink of a second All England final.
But Li Shi Feng had another surge left in the tank and from 16-11 down, won nine of the next 11 points to claim a thrilling triumph.
The relentless Shi Yu Qi proved a step too far for Lee Zii Jia, who was reeled in midway through the first game and dealt a 21-19 21-13 semi-final defeat.
Zii Jia led 14-12 in the first but the Chinese star, who won here in 2018 but is now unseeded, took control from that point on and progressed to the showpiece in 43 minutes. 
"This week I learned to believe in myself again," said Zii Jia. "I doubted myself a lot and whether I could come back again as a top player. I proved it here."
Shi Yu Qi, who crashed out to Kento Momota in the first round of last week's German Open, said: "Lots of things were wrong last week but that's in the past. This win is unbelievable."
Men's doubles 
It's never dull when the Daddies are in town but Hendra Setiawan and Mohammad Ahsan reached new heights with a 29-27 third-game thriller to make the men's doubles final. 
They traded blows with China's Liang Wei Keng and Wang Chang in a rubber that nearly lifted the roof off the arena, saving three match points in an incredible conclusion. 
With Ahsan twice receiving treatment from medics, their sheer willpower won through 21-15 19-21 29-27 to reach their fourth All England final. 
"We help each other," said Hendra. "The most important thing is our partnership."
Fajar Alfian and Muhammad Rian Ardianto set up the all-Indonesian final the fans craved by beating He Ji Ting and Zhou Hao Dong in straight games.
Mixed doubles
Top seeds Zheng Si Wei and Huang Ya Qiong made the final as expected but only after a rollocking contest with breakout stars Rehan Naufal Kusharjanto and Lisa Ayu Kusumawati. 
The Indonesians enjoyed the crowd's backing and made life tough, winning a second game illuminated by a stunning rally at 8-8, featuring incredible defensive play from a prone Kusumawati. 
Zheng and Huang held their nerve and prevailed 21-17 13-21 21-13 to reach their first All England final in four years. 
"We've played them twice, we knew they were good at serving but they played better than ever before," Huang said. "We're excited to be in the final." 
Seo Seung-jae and Chae Yu Jung won the other semi-final 21-14 28-26, an all-Korean battle with Kim Won Ho and Na Eun Jeong.
Women's doubles 
India's Treesa Jolly and Gayatri Gopichand were simply no match for stoical South Koreans Baek Ha Na and Lee So Hee, who stormed into their fourth BWF World Tour final of 2023.
Baek and Lee – who played out a 93-minute quarter-final epic – got the job done in just 46 minutes in the opening game of the day, comfortable 21-10 21-10 victors.
"They were long rallies and (Baek and Lee) were just better," said Jolly. "It doesn't stop here for us," added Gopichand, "we will learn from this and come back stronger."
Olympic bronze medallists Kim So Yeong and Kong Hee Yong have charmed Birmingham crowds and they had too much for third seeds Zhang Shu Xian and Zheng You, 21-14 25-23 their margin of victory.