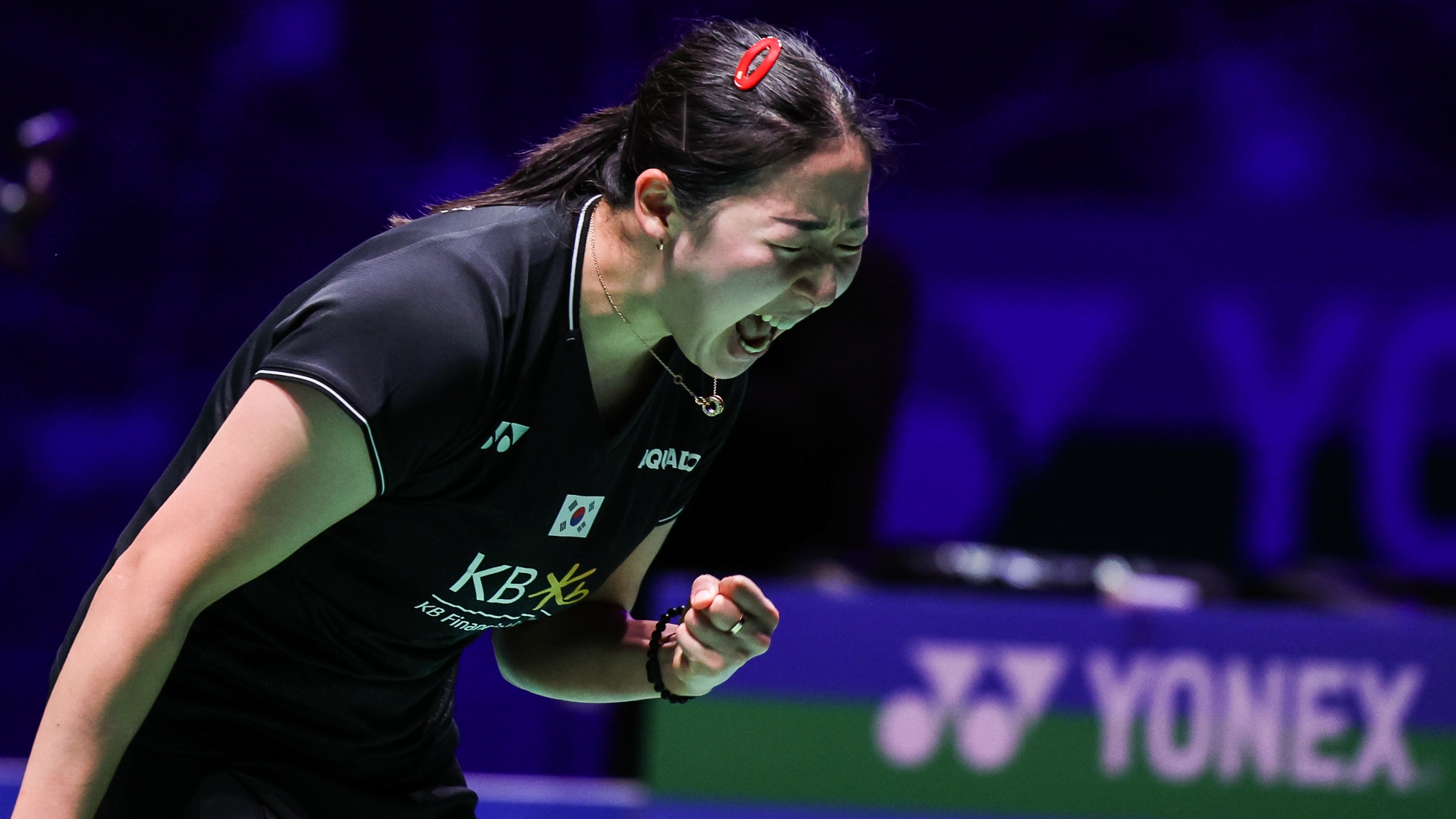 FIVE key storylines ahead of YONEX All England Finals weekend!
Life comes at you fast but at the YONEX All England, it comes at 300kph. 
That's how quick the shuttles are around here and the drama isn't far behind, with shocks and scares at every turn in the last four days.
In the little time we have to take a breath before semi-finals take hold, here are five things we learned ahead of the weekend.
Lee Zii Jia and Antonsen got their mojo back
Men's singles has been a mess this week but Lee Zii Jia's upward curve has been steady.
The man himself feels he's at 70% of his capacity right now and getting more out of that tank should be enough to see off 2018 All England champion Shi Yu Qi.
Lee Zii Jia just seems like a different beast in Birmingham, finding a way of making conditions in the big arena work with his style and accounting for Kodai Naraoka and Kenta Nishimoto.
This week has been about starting over for Lee Zii Jia and it's a similar story for Anders Antonsen, with both players enduring difficult years up to this point.
The YONEX All England is quite some place to turn it round, and it's been a joy to watch these two towering talents rediscover their form.
Cornered China come out fighting
After a lean three years of results, Team China have aced this All England.
No Chinese player has emerged victorious since 2019 – when they cleaned up with three titles – a dropped stitch for the shuttling superpower in an unspoilt pattern of success.
This time, they commanded three of eight quarter-final spots in men's singles, women's singles, men's doubles and women's doubles and many of them moved on from there.
With nemesis Yuta Watanabe/Arisa Higashino out of the picture, world champions Zheng Si Wei/Huang Ya Qiong will take some stopping in mixed doubles.
China have traditionally dominated women's doubles and Zhang Shuxian/Zheng Yu have again saved their best for Birmingham, reaching the final for a second year straight.
Stars align in women's singles
If you don't like surprises, head for women's singles.
Only one of eight seeds – Ratchanok Intanton – dropped before the quarter-final and the single unseeded challenger, Gregoria Tunjung, fell at that hurdle.
How do you keep things fresh when you bump into your biggest rivals like your neighbours at the corner shop?
Akane Yamaguchi and Chen Yufei have played each other five times since they met in last year's All England semi-finals, including last week in Germany, and they meet again Saturday.
Yamaguchi has won four of them, so it's up to the Olympic champion to do what so few have managed to do and combat the reigning world champion.
Indonesia dominate men's doubles
In Indonesia, they're calling men's doubles 'civil war'.
When you have four pairings in the last eight at the All England, there's bound to be some friendly fire.
The draw meant there couldn't be three Indonesian teams in the semi-finals like last year but there are still two to prove that the nation still dominates the discipline.
Mohammad Ahsan/Hendra Setiawan never fail to amaze. Their comeback to beat Liu/Ou was inspirational and the key to a third title will be how quickly they can recover from that emotional match; particularly Ahsan, who seemed to be hampered.
Fajar Alfian/Muhammad Rian Ardianto are smooth operators and they were far too good for Mohammad Shohibul Fikri/Bagas Maulana, with an all-Indonesian final still firmly on the cards.
European hopes fade
Anders Antonsen is carrying the flame for Europe alone this weekend.
There isn't much Carolina Marin could have done about the nasty cold that caught her at just the wrong time and prevented her from taking her quarter-final place.
But it's been a bad week to be Danish with Viktor Axelsen's shock second-round demise and men's doubles seeds Kim Astrup/Anders Rasmussen also succumbing on Thursday.
Indeed Marin, Antonsen and Dutch mixed doubles duo Robin Tabeling/Selina Piek were the only non-Asian players to make the quarter-finals.
There were signs of promise but Europe, you've got some catching up to do.
Tickets for the 2023 YONEX All England Open Badminton Championships are on sale now. Click here to find out more.