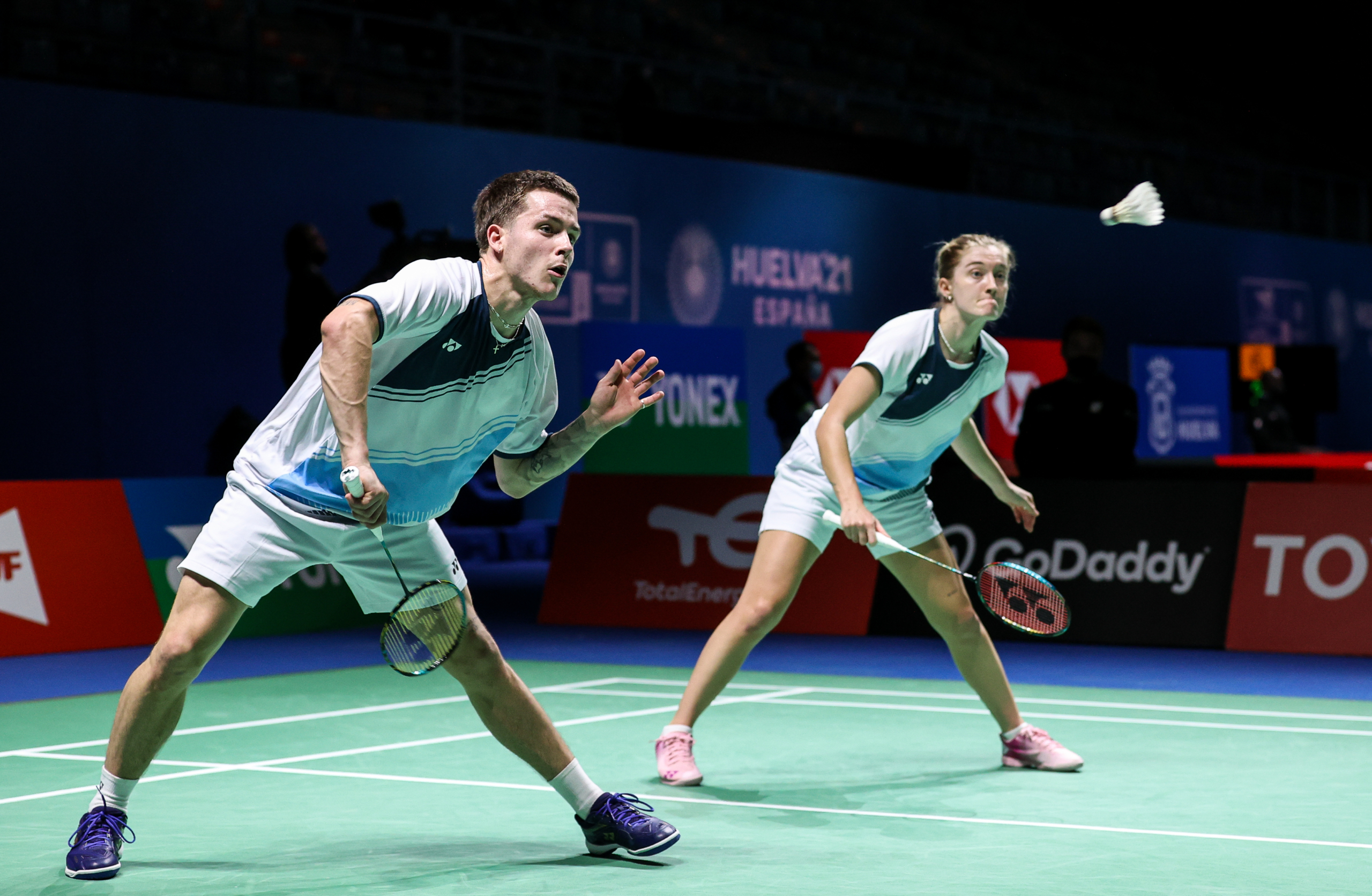 Hemming and Pugh share YONEX All England memories
A lucky handshake and collecting all the gear are among the fond YONEX All England Open memories of mixed doubles pair Callum Hemming and Jessica Pugh.
The duo may have passed each other in the crowds having both attended the Championship regularly in their youth.
Pugh and Hemming will now take to the courts in Birmingham for the first time as a pairing when the tournament gets underway on 16 March, facing Malaysia's Ong Yew Sin Goh Liu Ying before a potential second-round meeting with second seeds Zheng Si Wei and Huang Ya Qiong.
"Shaking Lin Dan's hand, that was a big one. I remember I was pretty excited that he had touched me, that was a standout," Hemming recalls as Pugh laughs.
"But just going every year and watching the best badminton, it was so fun to watch. As a player, it was always a 'thing'.
"I always wanted to go and play straight away, I wanted to get onto the court and play, I wanted to get home and train and play. Being able to actually get on court and play there is pretty cool."
Hemming and Pugh Crowned Champions🏆 @callum_hem & @jessRpugh have won the Scottish Open beating India's Ishaan Bhatnagar & Tanisha Crasto 21-15 21-17!

They are the first English pair to win there since @ellis_marcus111 & @LaurenE_Smith in 2018!

What an effort! pic.twitter.com/wQHWozlLM0

— Badminton England (@BadmintonEnglnd) November 28, 2021
Pugh's takeaways from her visits were more material.
"I used to like getting all the little merch every year," said Pugh, who will turn 25 during this year's Championship.
"The little All England t-shirt, I used to wear it for the whole year until the next one. It is the small things that just bring back nostalgia."
Hemming made his debut at the YONEX All England last year, taking part in the men's doubles alongside Steven Stallwood, but is yet to feel the roar of the crowd as a player, having been part of the noise in previous years.
"I'm really excited," he added. "It was my first time playing last year and there was no crowd, unfortunately.
"So, I'm excited to get in front of the fans and play with the crowd for the first time, it's almost like playing the first All-England again.
"Having watched over the years and been part of the crowd, it felt like there was a huge buzz in the hall, you could feel the atmosphere and it gives the players a bit more whilst they're playing.
"And to then be on the receiving end of that, I hope it has the same impact on ourselves and we produce some good badminton."
For Pugh, who will also play alongside Chloe Birch in the women's doubles, attending the YONEX All England was a lesson as much as a treat, often going on school trips from Telford in Shropshire where she grew up.
She will hope to create more memories in Birmingham as the city hosts not just the YONEX All England but also the Commonwealth Games later in the year.
"Being so close and having my family near, it will create even more of a home feeling for both Commonwealths and All England, it'll be really exciting to see what Birmingham do," she said.
"I'm sure they will put on a good show for everybody. This doesn't come around often where you have such a big event on your doorstep, so I'm really excited and hopefully, it all goes to plan."
The YONEX All England Open Badminton Championships return to Utilita Arena Birmingham with the best players from around the world from 16th – 20th March 2022.
Don't miss out, get your tickets today.