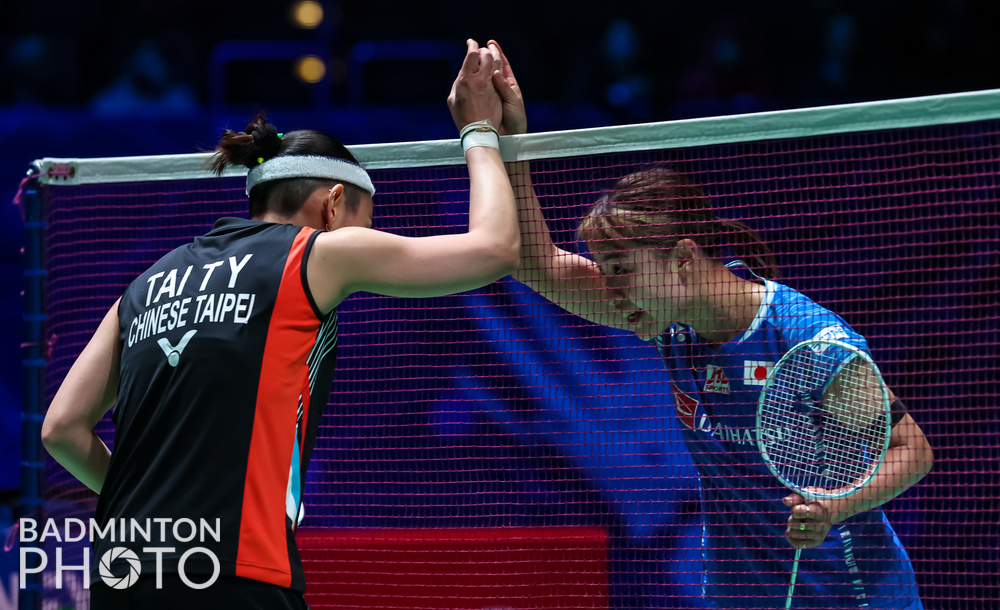 How Tai Tzu-ying shocked herself to reach YONEX All England semi-finals
Top seed Tai Tzu-ying exceeded her own expectations with how convincingly she dispatched reigning champion Nozomi Okuhara. 
The Chinese Taipei star put in a clinical quarter-final performance to snuff out Okuhara in only 35 minutes, prevailing 21-10, 21-11.
Questions have been circling about Tai's agility, which has become a less prominent part of her game in recent years.
Okuhara's speed around court posed a clear threat to the world No.1 but Tai was more than equal to the challenge.
"I did not expect to win so convincingly," said the 27-year-old.
"It's always tough when you play Japanese players because have to concentrate on every point. I'm most pleased that I did not make any mistakes. 
"I needed to focus because I haven't played her in a long time and she is really fast-paced on court. I tried to match her speed. 
"I hope I have the same conditions and the same performance tomorrow."
There were some gaps in the field in 2021 but Okuhara impressed with her stout defence and mobility to lift a second All England title, having first lifted the trophy in 2016. 
Her tournament win six years ago acted as a catalyst for her to win Olympic bronze at Rio 2016, but that wasn't the way it panned out at her home Games.
The 27-year-old was knocked out in the quarter-finals in Tokyo and subsequent ankle problems saw her miss the Uber Cup and World Championships in the latter part of 2021.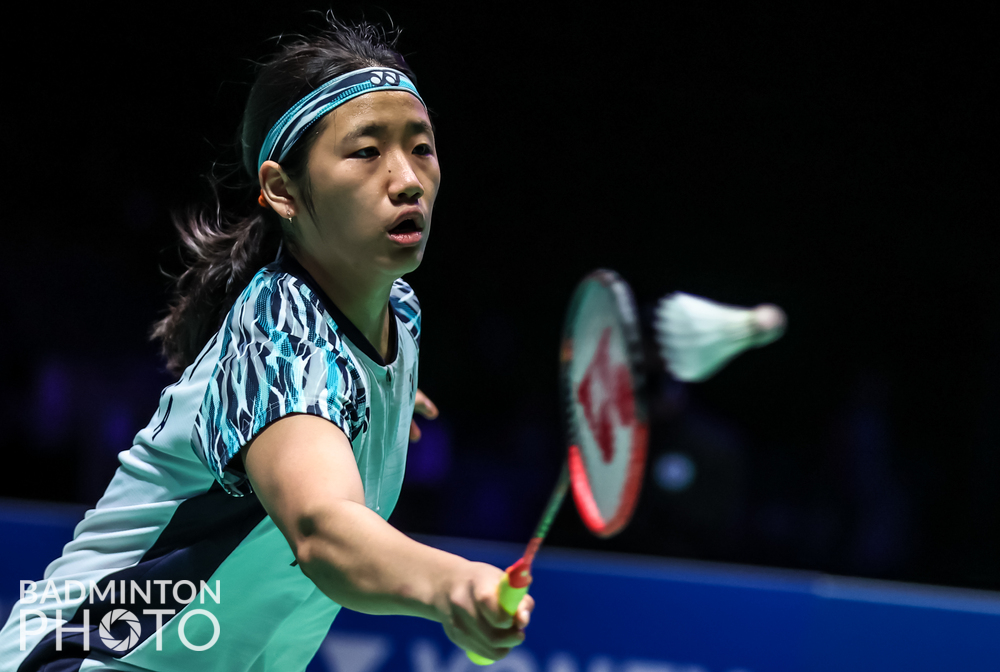 'Long time no see' was her message in interviews after the first round and Okuhara didn't want to miss her title defence in Birmingham despite recent struggles.
But she is the first to admit that physically, she is some way short of her best.
"My physical condition is not good enough," said Okuhara. "She was too fast for me. Now I want to get stronger in training and keep progressing."
For Tai, the quest for All England glory goes on and South Korea's An Seyoung lies in wait in the semi-finals.
The 20-year-old had far too much for Iris Wang in a quarter-final demolition job. 
A replay of a second round clash at the 2021 World Championships, the outcome was the same as in Spain five months ago as the fourth seed prevailed 21-10, 21-18. 
"It's a dream come true to be in the semi-finals," said An. "It's an honour to compete in such a big arena with players from all nations and I will do my best to play well."
Rivals speak with awe of An's composure on court – it is almost impossible to ruffle her glassy demeanour – but if anyone can, it is probably Tai Tzu Ying.
"I have concerns (about playing Tai Tzu Ying) but I am more excited," said An. "I will try to learn and maybe have fun in the match.
"She seems to be getting younger and younger in terms of her power, speed and performance. But I won't give up tomorrow."
The YONEX All England Open Badminton Championships return to Utilita Arena Birmingham with the best players from around the world from 16th – 20th March 2022.
Don't miss out, get your tickets today.