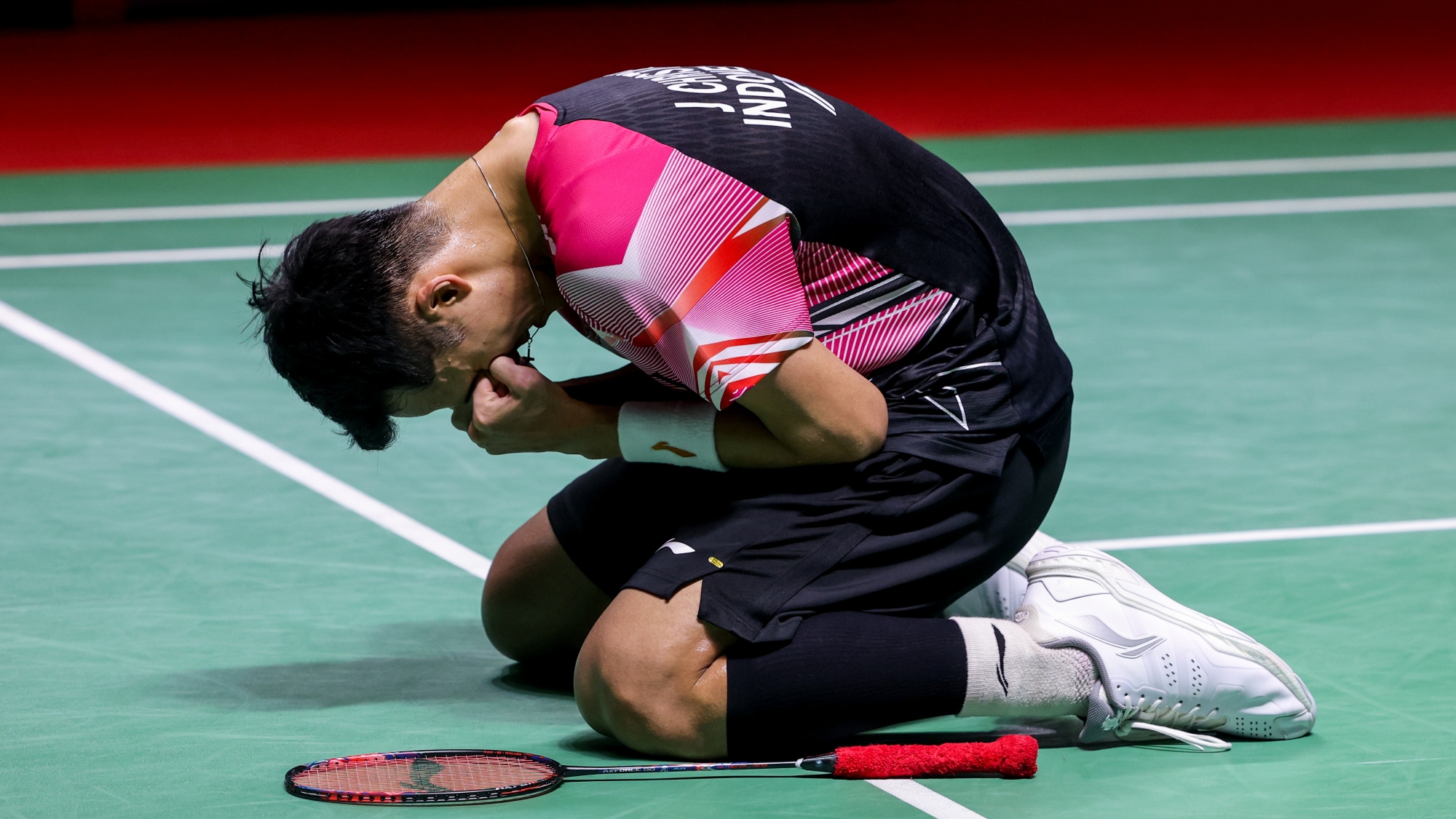 Jonatan Christie seals memorable victory at DAIHATSU Indonesia Masters
Jonatan Christie delighted his home fans with victory in the men's singles at the DAIHATSU Indonesia Masters, his biggest BWF World Tour win to date.
Christie came out on top in an all-Indonesian final against Chico Aura Dwi Wardoyo, prevailing 21-15 21-13.
The 25-year-old ensures the Masters men's singles title will stay in Indonesia for the first time since 2020, when Anthony Ginting won.
The Super 500 showpiece ended with a memorable men's doubles final, won by Indonesia's Leo Rolly Carnando and Daniel Marthin.
They were deserving 21-17 21-16 victors over He Ji Ting and Zhou Hao Dong of China.
That popular victory prevented a Chinese whitewash of doubles events that began as Liu Sheng Shu and Zhang Shu Xian ran out winners in the women's doubles.
Liu and Zhang saw off the stern challenge of Yuki Fukushima and Sayaka Hirota in the final, winning 22-20 22-19.
South Korea's An Se-young continued her fine run with victory over Carolina Marin in women's singles.
An se-young, who beat world No.1 Akane Yamaguchi to claim this month's India Open title, dropped the first game 21-18 but came back to triumph 21-18 21-13.
Mixed doubles was an all-Chinese affair as Feng Van Zhe and Huang Dong Ping outlasted Jiang Zhen Bang and Wei Ya Xin 15-21 21-16 19-21.