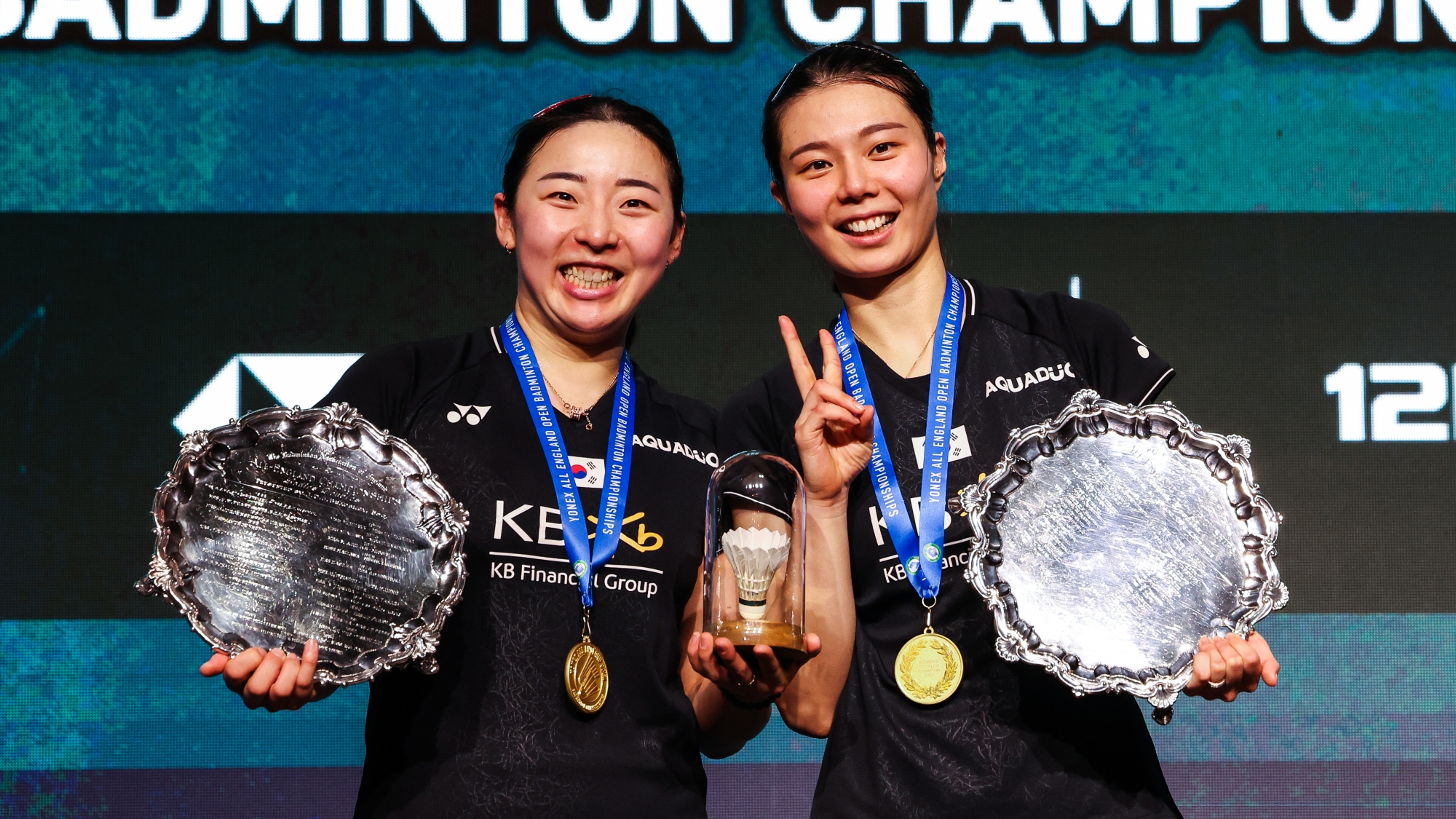 Kim So Yeong and Kong Hee Yong plot path to Olympic glory after YONEX All England triumph
By Tom Harle at Utilita Arena Birmingham
South Korea's Kim So Yeong and Kong Hee Yong hope their YONEX All England victory can help them take the final step to the top of the major Championship podium.
Kim and Kong, who have charmed Birmingham crowds this week, enjoyed total dominance over team-mates Baek Ha Na and Lee So Hee who were carrying an injury.
They emerged 21-5 21-12 winners in 43 minutes in as one-sided an All England final as you will see to become the first Korean champions here in seven years.
"I feel tremendously happy and pleased to win at this prestigious event," Kong said. "Hopefully this is a good opportunity for us to grow further."
Kim, 30, and 26-year-old Kong won as sixth seeds. They only lifted one trophy last year, the Korea Masters on home soil, having won the 2021 BWF World Tour Finals.
They have a fine record at major Championships, reaching the semi-finals of the 2020 Olympics in 2021 and the World Championships in 2021 and 2022.
The pair shone for Olympic silver in Tokyo and reached the World Championship final last year, beaten by imperious Chinese pair Chen Qingchen and Jia Yifan.
They believe this prestigious victory can help them upgrade the colour of those medals with the Paris Olympics now drawing close.
"We did not expect to win the All England as we have not been playing that well recently," said Kim.
"We hope we can (use this) to win gold at the Olympics because it's such a big tournament."
For Baek Ha Na and Lee So Hee, they are still in the very early days of their partnership.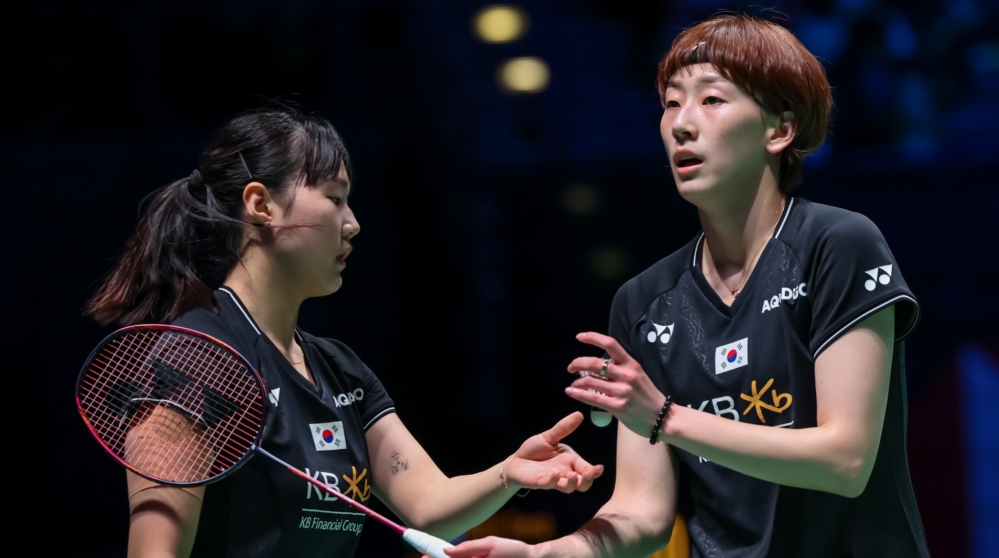 Reaching the All England final was a boon for a pair who are only playing their sixth tournament together.
Their partnership has been an instant success. They only played two tournaments last year, reaching the final of the Denmark Open, and have already played four finals together.
Lee said: "We weren't able to show our best today and Kim and Kong did not make many mistakes.
"We have been playing better than we expected in Europe, but there is still room to improve."