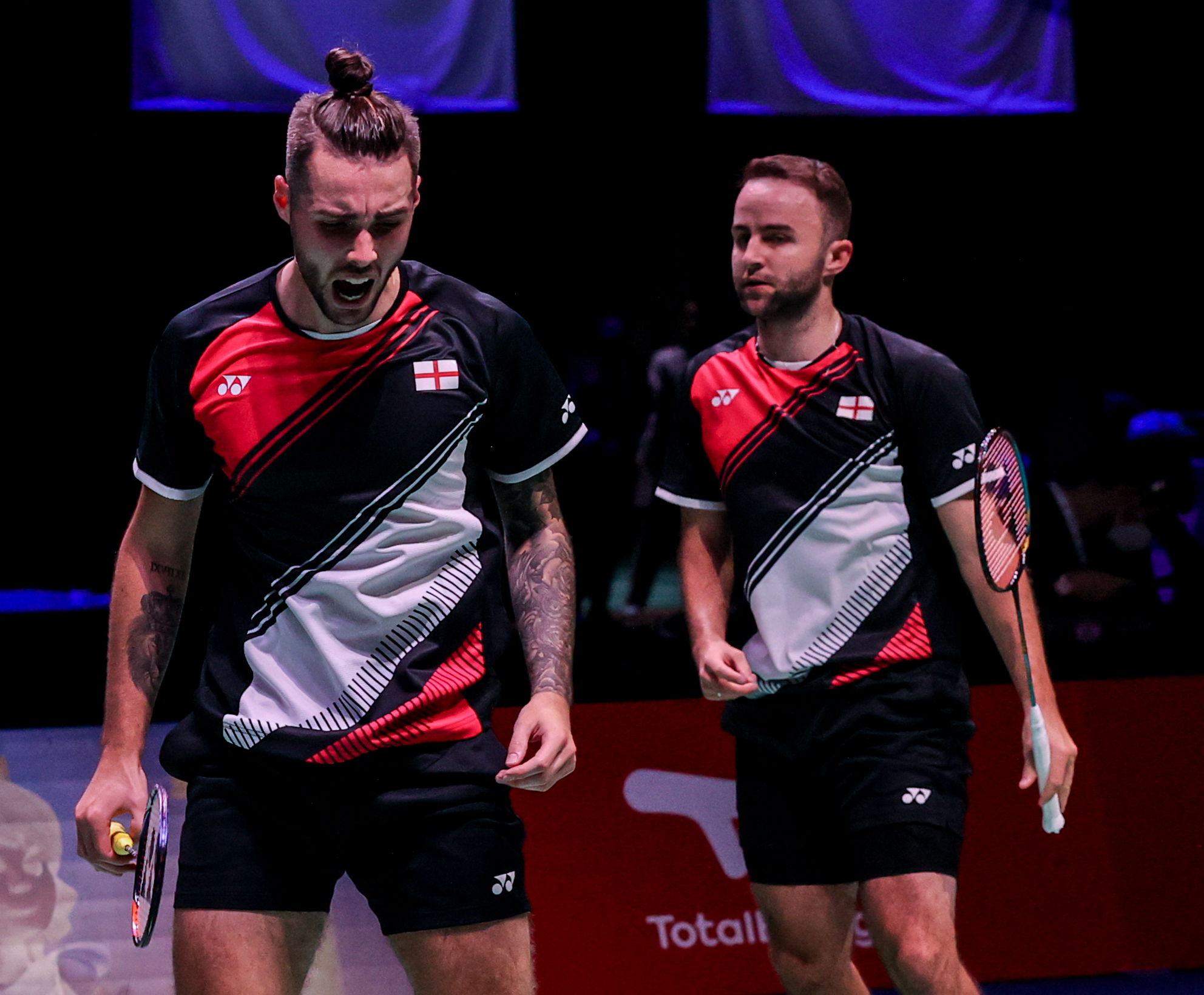 Lane and Vendy relishing return of crowds to YONEX All England
Ben Lane and Sean Vendy cannot wait to perform in front of home crowds once more at the YONEX All England Open and hope the backing will inspire a run to remember.
The men's doubles pairing open up against Malaysia's Tan Kian Meng and Tan Wee Kiong in Birmingham and should they successfully navigate that clash, Japanese third seeds Takuro Hoki and Yugo Kobayashi could be next up.
Lane and Vendy put up a brave fight against Mohammad Ahsan and Hendra Setiawan in the first round last year, eventually going down in three tight games during a thriller which would have had the Utilita Arena rocking had fans been allowed.
With spectators back this time around, the English pair – who also played at the Tokyo Olympics behind closed doors – are relishing the chance to show what they can do.
"I'm very excited," Lane said. "Obviously this year, the fans will be in, the crowd will be there, unlike last year, which is always disappointing when you're playing in England and there's no crowds.
"It's the only tournament, really, that we get to play in England – apart from we've got the Commonwealth Games this year as well.
"Normally we are playing in Asia in front of Asian crowds, so it does give you a little bit of an extra boost, especially when you can sometimes hear your parents shouting from the bottom of the stands or family and friends."
Both Lane and Vendy have been regulars at the YONEX All England since the age of eight and the latter still pinches himself at the prospect of turning out at his home tournament.
"It's literally a dream come true," Vendy said. "Every time it comes around, we get so excited because it's kind of the only time we get to play in front of our friends and family, it's a really good experience.
"I have only good memories of the tournament, having been going for such a long time, and with the fans back this year, it's going to be really good."
The world no.18-ranked pair bowed out at the group stage on their Olympic debut in the summer after battling hard against high-class opposition.
Being placed in the 'Group of Death' alongside three duos in the world's top eight was a tough ask but Lane believes the experience will stand them in good stead.
"Going into the event we never really expected to be there, so just to be there was just a bonus," he said.
"It was obviously a tough draw with the eventual winners and the world number ones but there's so much you can take from a multi-sport event.
"Normally you just go there and you just see badminton players, whereas an Olympics you see people from all different sports, which is great.
"Sean and I have played together for so long, , we're good friends off court and we know so much about each other.
"It's definitely helped when we're in tight situations in a match knowing to be able to trust each other.
"The end of last year was so busy and in the space of three months, we were only really back in England for two or three weeks of it.
"It's just nice to have had two months where we can train and prepare properly for the busy schedule coming up from March."