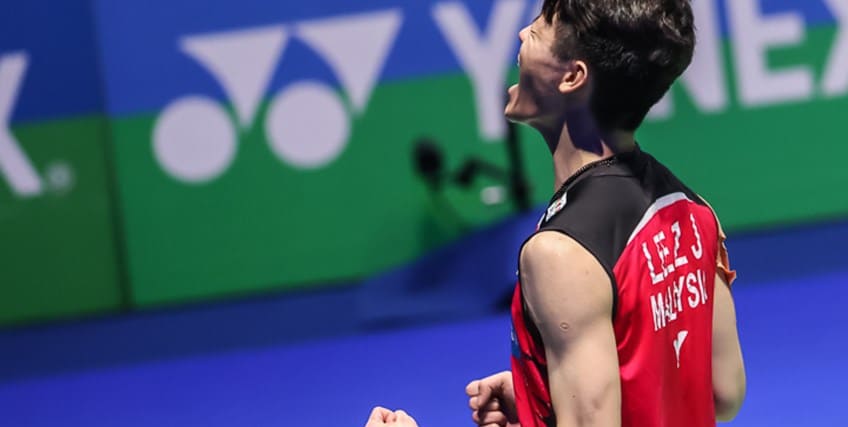 Lee downs Axelsen in all-time great YONEX All England final
Stop all the clocks, rewrite the record books.
Where were you when Lee Zii Jia and Viktor Axelsen went all the way to 30 in the final at YONEX All England?
Fast, short rallies in the early stages saw Lee lead 11-10 at the first set interval. Up to 19-19, then the drama really started.
Neither athlete won more than four points in a row at any stage in the first set. There always has to be a winner, but it felt like someone had to separate them and call it a draw.
Lee squandered nine game points, whilst Axelsen himself lost four. From 21 all, the level pegging just continued, through 25 all right up to the magic 29 all-the silent tension felt in the arena was second to none this week.
59 points played- the maximum there can be played in a set of badminton as it went to sudden death at 29-29. Lee came out on top, by a whisker. The first game lasting longer, with far more shots, than many entire matches this week.
The second continued in much the same vein, the point to go to 7-7 a real drop shot masterclass, showing perfectly how the two men have the exquisite touch as well as the necessary brawn in their armoury.
11-9 to Axelsen at the interval, you could not script a tighter match so far.
What made this incredibly close battle even more interesting is the context that their last meeting was anything but close. Axelsen prevailed 15-21 4-21 when they met at the HSBC BWF World Tour Finals less than two months ago.
Another factor making the endurance efforts of this match all the more surprising is the fact that Axelsen's matches this week have gone to three sets on all but one occasion. Lee meanwhile was yet to need a third set at all this tournament before today.
18-14 in the second saw the biggest celebration so far, Lee knowing the trophy was nearly in his hands now and he might not even need a third set to clinch it.
But then the Dane sprung a crucial winning spree at the crucial time-five in a row in fact to go 19-18 up. When Lee's fourth consecutive smash eventually won him the next point, again a massive roar showed he meant business again, he was not going to let this opportunity pass him by. Or was he?
20-19, Axelsen had the first game point of the second set but he netted. 21-20 another game point to the Dane and this time it was he who was screaming; a net tumble falling his way to seal it 22-20.
Meaning no disparagement to either man, the third set was not quite as close, well quite frankly it had no right to be. Lee 11-5 up at the interval. Eventually toppling the reigning champion 21-9.
Remember the number one seed Kento Momota's conqueror was not Viktor, but the sixth seed Lee.
Despite losing to Axelsen in just his first appearance here last year, and being 3-1 down in their current head-to-head, Lee was simply sensational today.
The 22-year-old, at his career high world ranking of 10 probably just played the game of his life so far, expect many more finals and titles for the Malaysian in the coming months and years.