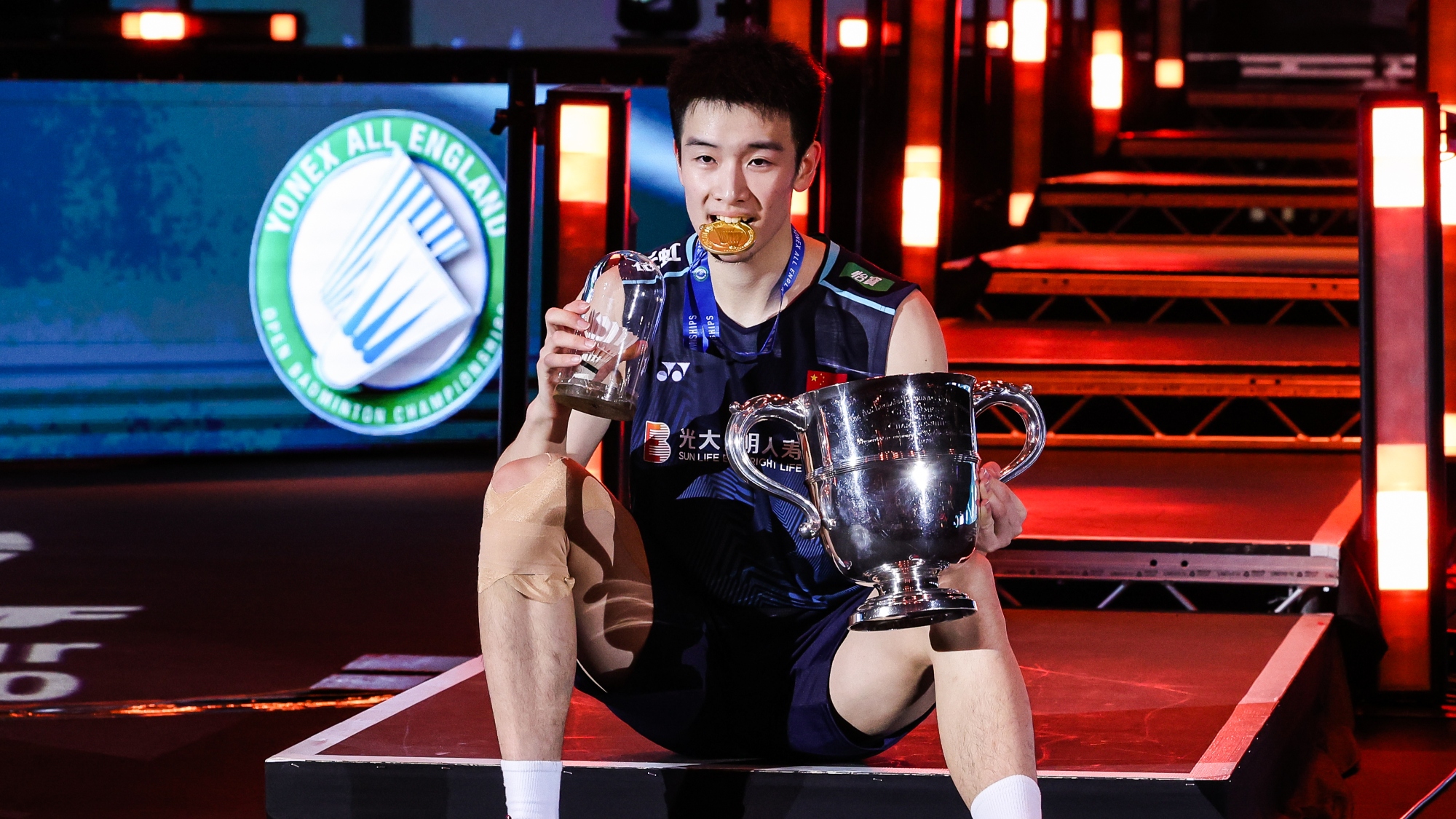 Li Shi Feng emulates hero Lin Dan by winning YONEX All England
Li Shi Feng was crowned YONEX All England champion seven years after his hero Lin Dan last graced the top of the podium.
The 23-year-old from Nanchang has been playing like a man possessed all week here at the Utilita Arena Birmingham, heading off Anders Antonsen's incredible comeback and downing Viktor Axelsen's conqueror Ng Tze Yong.
Yet the odds were still stacked against him when he took to the court to face more experienced team-mate Shi Yu Qi, 2018 winner, just 13 hours after wrapping up his draining 95-minute semi-final.
He pulled it out of the bag to walk away 26-24 21-5 winner and claim by far his biggest-ever victory on the BWF World Tour. Before today, his only tournament win on the top-level circuit came at Super 100 level, now he's a Super 1000 champion and has his name on the hallowed All England roll of honour.
Li Shi Feng said: "I am very excited. I don't really have the words to express my feeling for the moment.
"It is a huge payback for all the hard work I've put in. Although I've got the All England title, I would like to aim from more titles. It's going to be a fresh start and I want to train hard, prepare for each tournament and play them well.
"Lin Dan has been my idol from a very young age. He's a lot of players' idol. To be able to win this title is a huge reward for my hard work.
"I have been very self-disciplined throughout the tournament, I have treated every game as if it was my first."