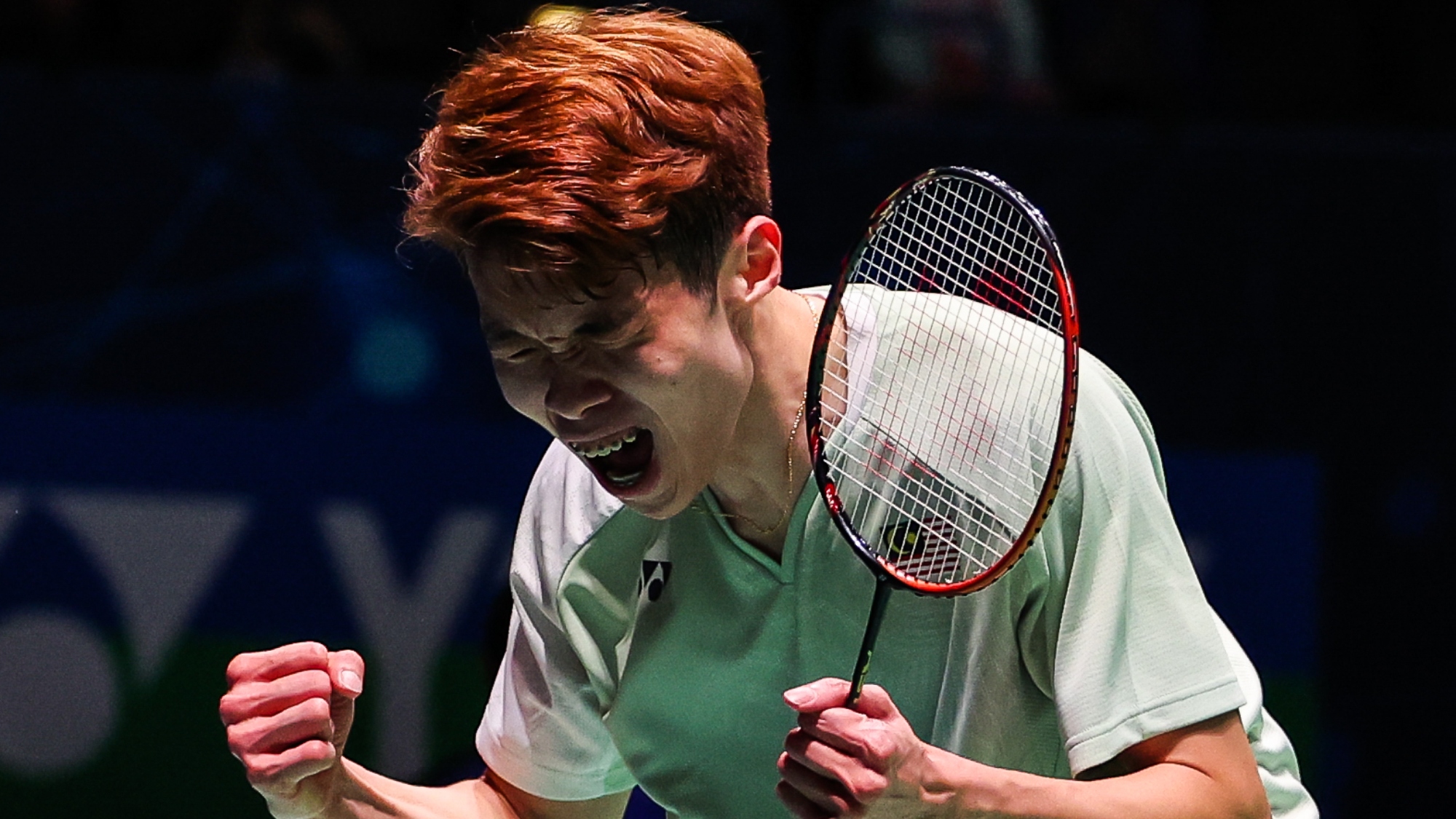 Ng Tze Yong slays Axelsen in all-time All England shock
By Tom Harle at Utilita Arena Birmingham
Viktor Axelsen was stunned by All England debutant Ng Tze Yong in one of the biggest shocks in the tournament's recent history.
Malaysian national media described this match as 'Mission Impossible' for a skinny 22-year-old who only broke into the world top 30 last year.
But while Axelsen looked sluggish, Tze Yong's movement was razor sharp and he took the initiative in an unbearably tense third game.
The youngster won the rubber 23-21 to wrap up victory and condemn Axelsen to his fourth loss in 61 matches, going down 15-21 21-9 21-23.
Tze Yong looked overwhelmed in post-match interviews, barely comprehending what he had just achieved or the attention that followed.
He said: "This is the biggest win of my career.
"I just keeped concentrating on every single point and tried not to make simple mistakes. I tried not to focus on him, I just wanted to play as consistently as possible.
"It's my first time at All England but my second time in Birmingham after the Commonwealth Games, I feel very excited to be here."
Axelsen has not failed to reach the quarter-final stage here since 2014, nearly a decade of success at the sport's oldest and most prestigious tournament.
He has reached at least the final in the last four editions, victorious in 2020 and 2022, an unparalleled run of success that met a painful end.
In Super 1000 tournaments, the biggest stages in the sport, he has won 45 of his last 47 matches. His last loss at the highest level of the BWF World Tour came in the 2021 All England final to Lee Zii Jia.
A tearful Axelsen said: "You want to do well and I put everything into this, so of course I'm emotional.
"I want to congratulate Ng Tze Yong, he played a great game. I wanted to do better but today it wasn't to be.
"My tears are not for joy, right? They are for disappointment. It's one of the most special tournaments to be and one of the biggest on the circuit so you want to do well, and when you fail, it's tough, obviously.
"He played well and I made too many mistakes. There's a winner and there's a loser and he deserved the win. Unfortunately for me it wasn't enough."
Axelsen was the fourth seed player to succumb in what is turning out to be one of the most unpredictable All England men's singles tournaments in recent memory.
He joins 2021 world champion Loh Kean Yew, Olympic bronze medallist Chou Tien Chen and second seed Jonathan Christie in making an early exit from Birmingham.
Tickets for the 2023 YONEX All England Open Badminton Championships are on sale now. Click here to find out more.