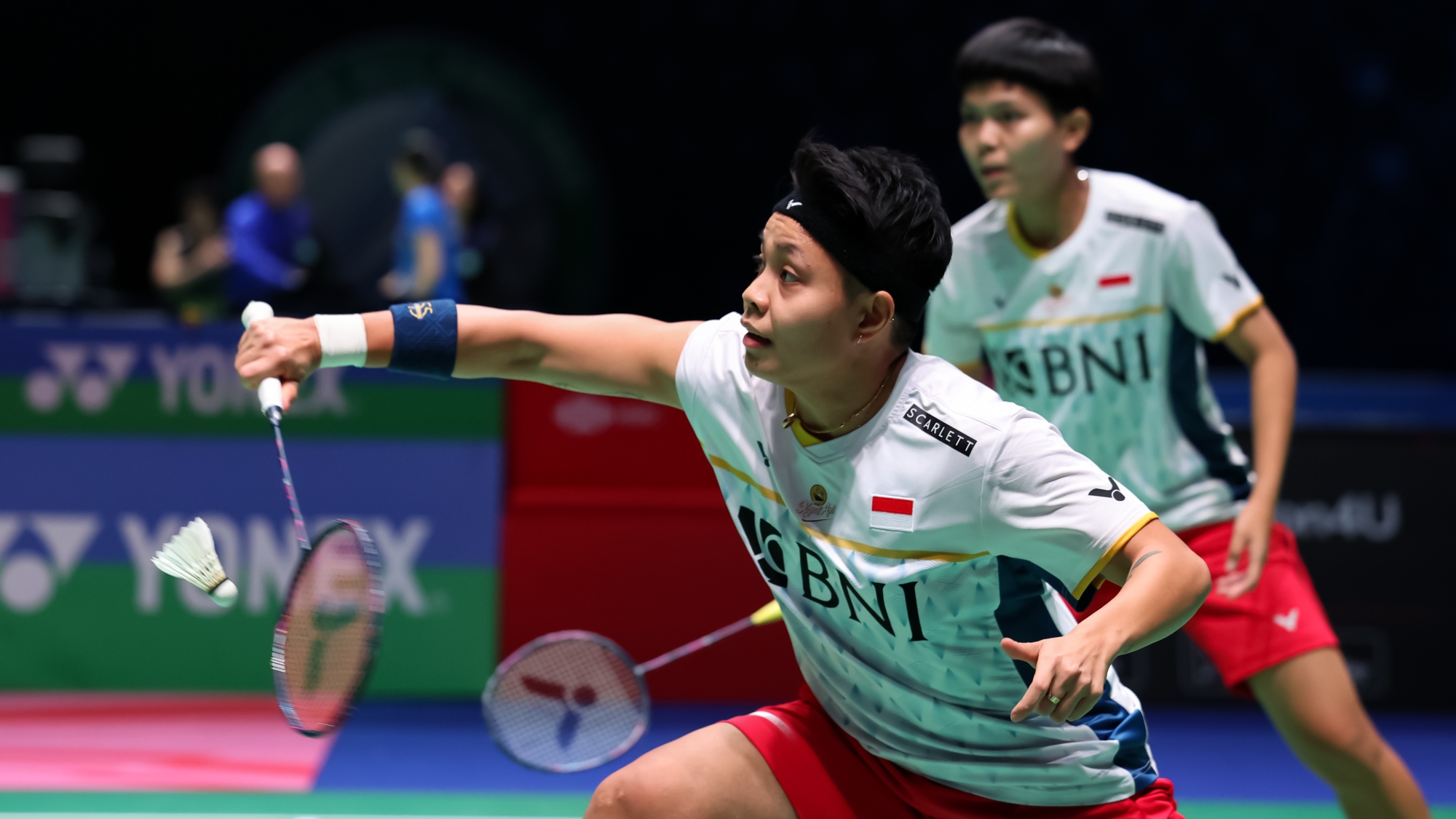 Olympic champion Rahayu embraces 'younger sister' Ramadhanti
By Tom Harle at Utilita Arena Birmingham
True champions evolve and Apriyani Rahayu is certainly one of those.
Rahayu and Greysia Polii achieved Indonesian badminton immortality by becoming their nation's first-ever Olympic gold medallists in women's doubles in Tokyo.
Polii retired in June, aged 35, calling time on a long and distinguished career.
The challenge for Rahayu was to form a new bond with Siti Fadia Silva Ramadhanti, two years her junior at 22, and embrace a second chapter in her career.
The dynamic is poles apart from her partnership with Polii, who was 11 years older, with Rahayu growing into the role of the senior partner.
"I would try to accept whoever the partner is and their characteristics. I accept Fadia," says Rahayu.
"The difference is that I am older than Fadia, so she is like a younger sister to me and I look after her."
Imagine the burden on Ramadhanti to do the impossible and match the level of a partnership that collected two World Championship bronze medals and six BWF World Tour titles.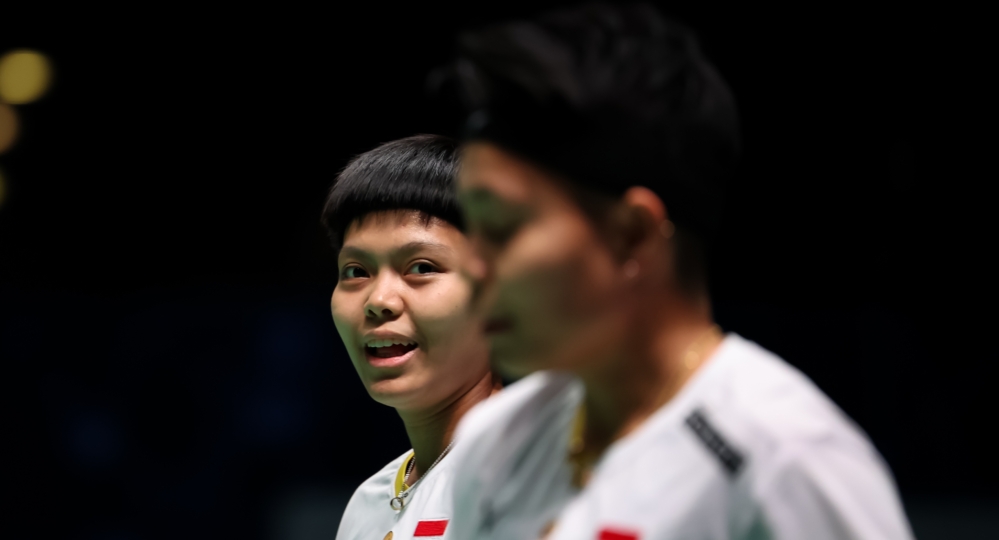 "I was under pressure at the start, knowing that Apriyani is an amazing player and Olympic champion," she admits.
"When the time passed, I tried to adjust. It's about good communication between us and trying to get to know each other and getting better and better."
It's going swimmingly. In 2022 they won the Singapore Open and the Malaysia Open, the latter being the biggest and best BWF World Tour triumph of Rahayu's career so far.
Rahayu and Ramadhanti missed out on last year's World Championships given their lack of ranking points as a pair but Riony Mainaky, Indonesia's Head of Development, is optimistic about their prospects.
"We project them forward to the Olympics, because Apri has experience and I think it fits them well," he said. "They have shown their quality and are feared."
This is Ramadhanti's first appearance at the YONEX All England, yet another leap of faith for her.
Seeded eighth here, they have been ruthless in taking their first two matches in straight sets and booked a quarter-final place by beating Thailand's Supissara Paewsampran and Puttita Supajirakul.
There they can expect to face reigning champions, Nami Matsuyama and Chiharu Shida of Japan, in what will be a true test of their credentials.
Rahayu was forced to withdraw from All England 2022 due to injury in what would prove her final tournament alongside Polii, a painful memory she is keen to expunge.
"It's a mixed feeling. Last year, I was injured and couldn't carry on the tournament," she says. "This year, I want to try my best just like I battled with Greysia."
Tickets for the 2023 YONEX All England Open Badminton Championships are on sale now. Click here to find out more.