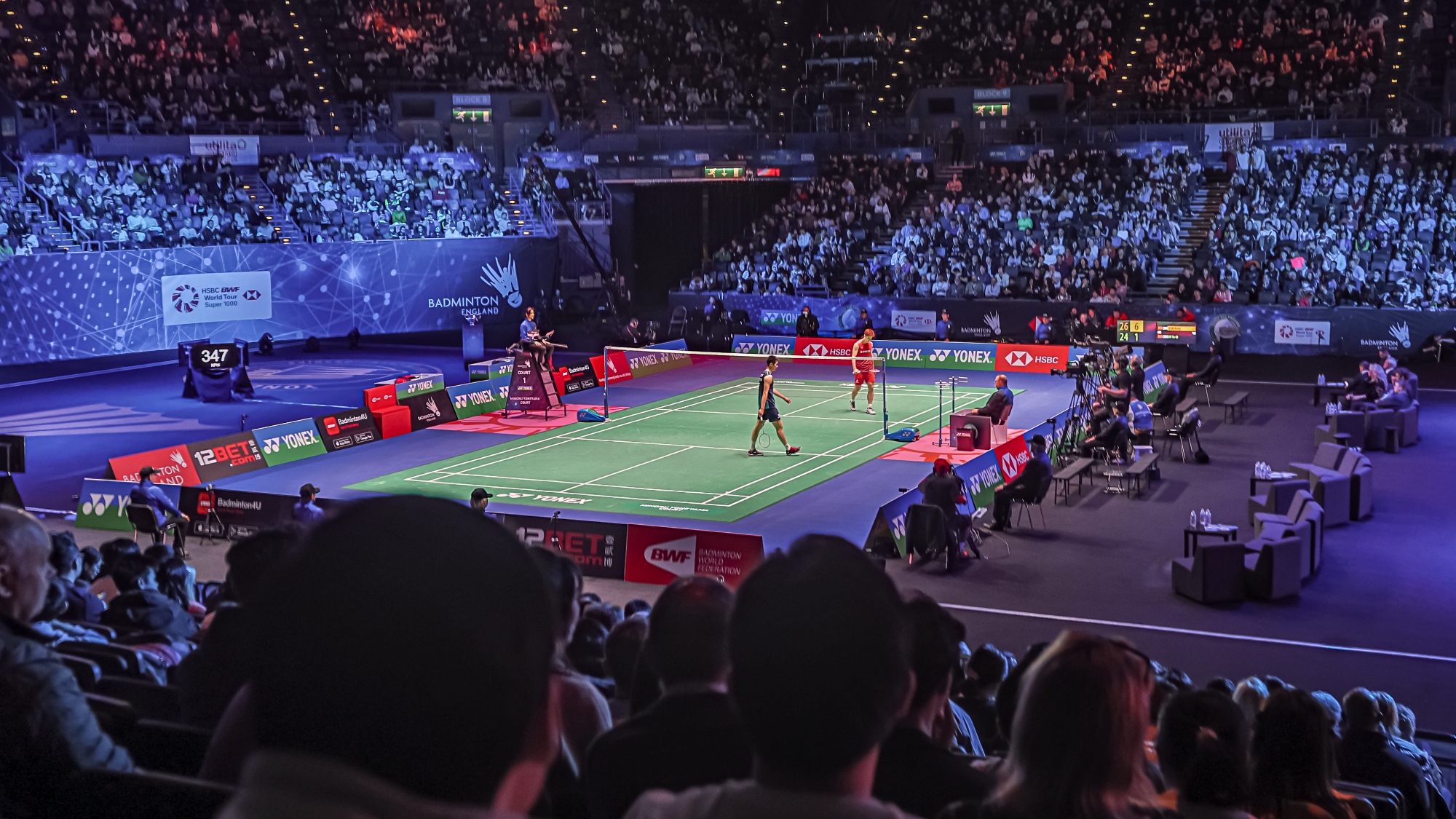 Rugby Badminton Association benefit from YAE Legacy Fund
Rugby & District Badminton Association has benefited from YONEX All England Legacy Fund support to aid the growth and development of badminton in the region.
Spearheaded by badminton coach Steve Turner, who was backed by the funding, players across all ages have been boosted by the funding provided by the YAE Legacy Fund.
Badminton England would like to highlight the success of Rugby & District and the launch of Rugby Badminton Coaching as a demonstration of how accessible funding can help transform and grow the badminton community.
Target
Badminton England were looking to assist Steve in the expansion of Rugby & District, using financial support from the YAE Legacy Fund.
There has been an ever-growing demand for more sessions and court time for players as they were over capacity, and the club also wanted to open a junior section giving more access to badminton for young people and juniors – one of Badminton England's top priorities.
Delivery
With the club at maximum capacity, an initial grant of £250 was provided to help fund initial court hire, until it became financially sustainable to launch a new adult beginner session.
One week to go!
Tickets for the YONEX All England Open 2024 will go on sale 10.00am Friday 15th September.
Set your reminders now and secure your seats to watch the world's best badminton players live from the Utilita Arena Birmingham.#YAE24 pic.twitter.com/2zDVry7hWj

— 🏆 Yonex All England Badminton Championships 🏆 (@YonexAllEngland) September 8, 2023
Alongside this, Steve was provided with a further financial package of £400 to pay for the formation of the junior club, with sessions launching at the start of new school year. This grant will help cover all start-up costs for the new junior section of Rugby & District.
Throughout the process, Badminton England worked closely with Steve, providing invaluable insight, support and guidance in his journey.
Results
The extra funding has enabled Steve and RDBC to meet their target of more court time for adults and children, with extra sessions now available for people of all demographics.
Steve now runs Rugby Badminton Coaching, with the adult beginners sessions having run for a year, and the junior sessions recently launching.
Alex Lane, Area Relationship Manager for Badminton England, said: "It is great to see clubs utilising the support from Badminton England to help expand their programmes, and even better to see the creation of a new junior club, with improved opportunities for young people being a key focus for Badminton England over the coming years."