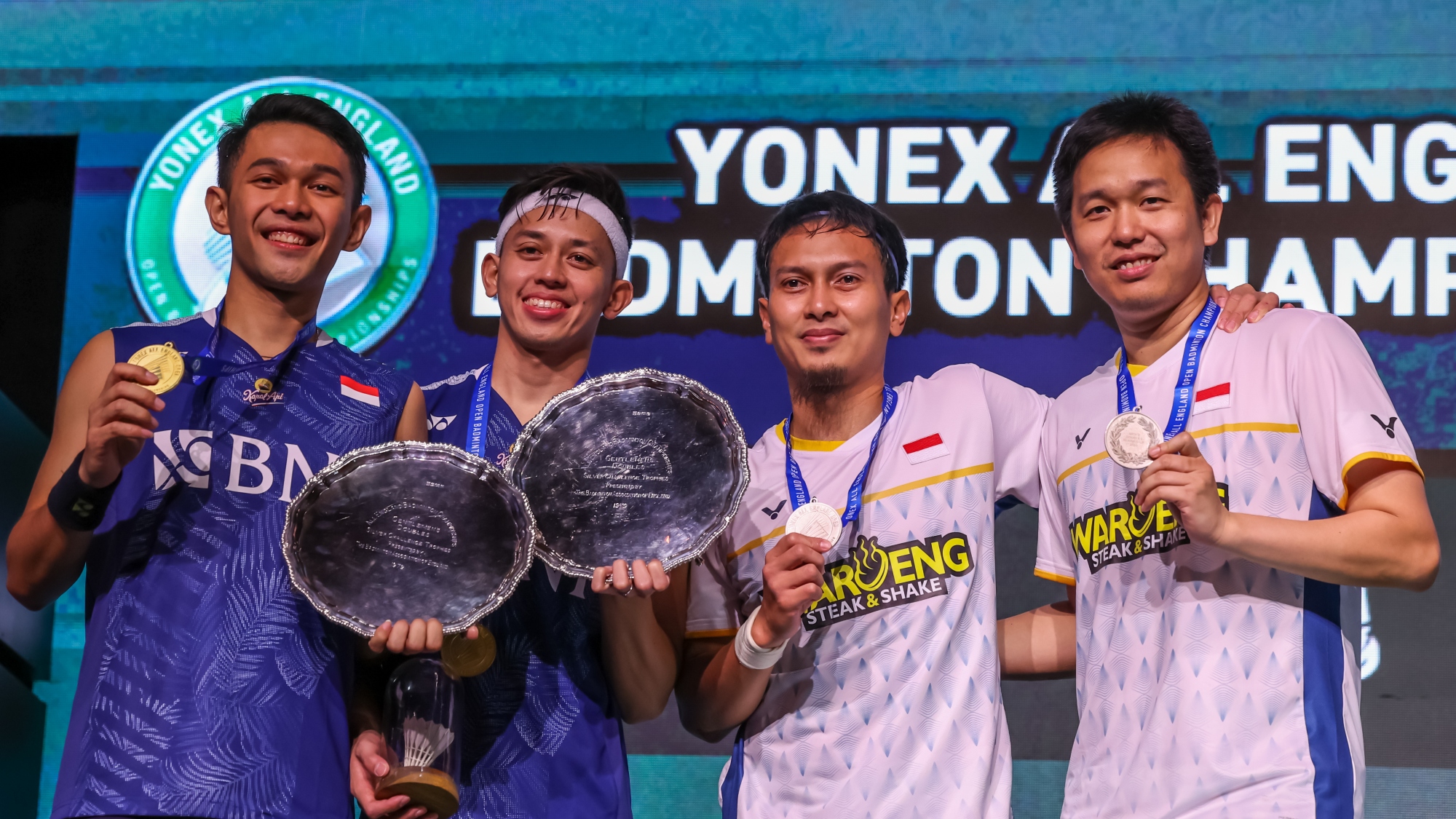 The Daddies' advice to Alfian/Ardianto? "Never be satisfied"
Fajar Alfian and Muhammad Rian Ardianto's first YONEX All England title was tinged with mixed emotions.
It was a career highlight day for the world No.1 pair to cap an annus mirabilis on the BWF World Tour, that has seen them reach ten finals and now six victories.
But it wasn't the way they want to get their names on the trophies at the world's oldest badminton tournament, as it came at the expense of a seriously injured Mohammad Ahsan and Hendra Setiawan.
Alfian said: "It feels amazing to win, but obviously we're standing on the top of the podium when one of our team-mates is injure, so it's mixed feelings."
Ardianto added: "They are an exceptional pairing. Even at their age, they compete at an incredible level with their commitment to the game and making sure they're always prepared."
The first game was a closely-fought affair won 21-17 by Alfian/Ardianto. The Daddies went on a run of four points from five to pull back from 14-11 down to parity but their junior partners soon pulled away.
The second game was blighted by a serious knee injury to Ahsan the exact status of which was unknown but is believed to be a meniscus tear.
Hendra said: "It was good for us to reach the final because it has not been easy. I hope the injury to Ahsan is not too bad.
"They played well in this All England and they have more confidence. They are ranked No.1 in the world and this is good for them.
"My advice for them is never be satisfied. Keep having another go."