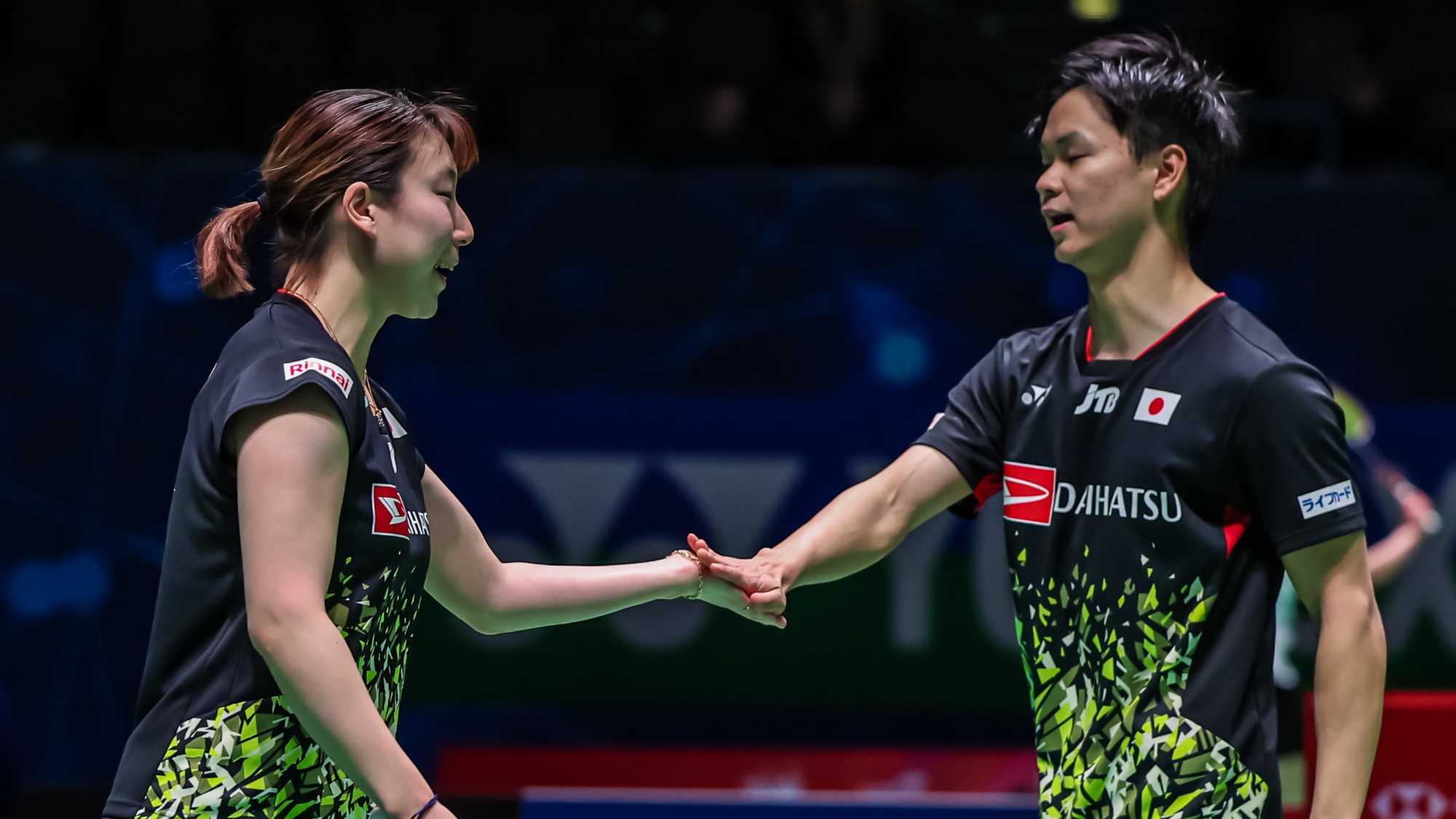 Watanabe and Higashino aiming for slice of history
Home is a place that we make our own.
Everyone has a spot that acts as a safe haven, somewhere where you feel more at ease and more comfortable than anywhere else.
It is a concept that unsurprisingly features heavily in elite sport, whether you're talking about Martina Navratilova on Centre Court, Ronnie O'Sullivan at the Crucible, or even Red Rum at Aintree.
Over the decades the YONEX All England has proven a popular home and brought the very best out of many, and currently there are few better examples of that than Yuta Watanabe and Arisa Higashino.
While an array of silver and bronze medals have gone their way at World Championships and the Olympic Games, their biggest victories are Birmingham born and bred.
Watanabe and Higashino sealed a first All England triumph five years ago, coming in unseeded but shocking four seeded pairings to claim what was their first title together as a partnership, and they reached the final again in 2019.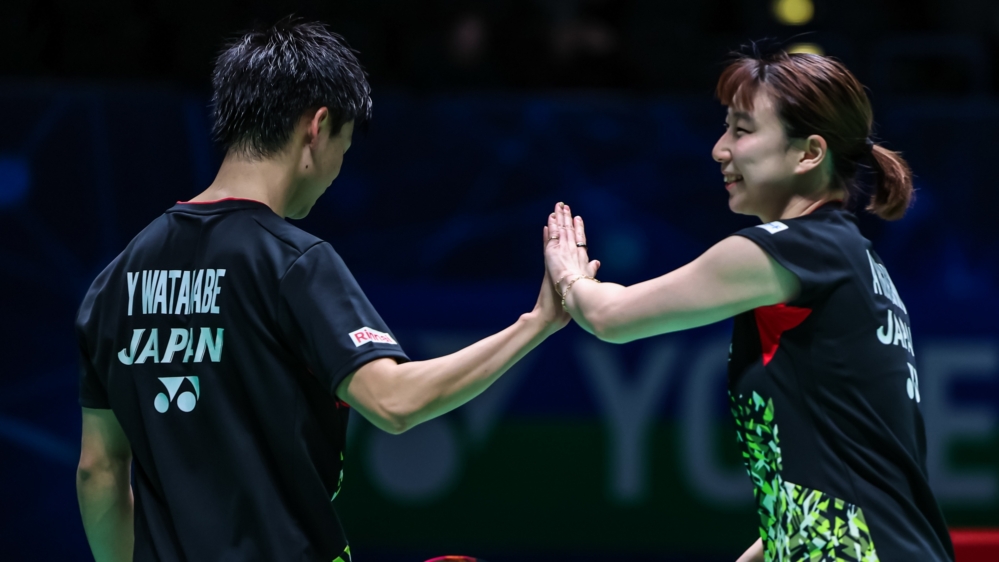 Their success has not stopped there. They defeated compatriots Yuki Kaneko and Misaki Matsutomo in the 2021 final, and 12 months ago successfully defended their crown with victory over China's Wang Yilyu and Huang Dongping.
Approaching the 2023 edition of the event, the Japanese rode into the Utilita Arena on a ten-match win streak at the venue, and it will come as little surprise that ten victories in a row became eleven on Wednesday.
A 21-17 21-17 win over Hong Kong's Tang Chun Man and Tse Ying Suet started their 2023 campaign in solid fashion.
"We love this tournament, we love this stage so much, so we feel very honoured," said Higashino after their opening round victory. "We would like to enjoy it and play the best for our next match."
"I'm just honestly, genuinely happy. I'm just delighted to be able to play on this stage again," added Watanabe, who knows more than most about victory here.
Alongside his three mixed triumphs with Higashino, he was a back-to-back mixed doubles title winner with Hiroyuki Endo in 2020 and 2021.
Endo retired following the Tokyo Olympic Games later that year – in part due to Watanabe's refusal to drop playing with Higashino and focus solely on men's doubles.
That decision meant that the 26-year-old was denied the chance to win a memorable third consecutive title, though he and Higashino now have the chance to do exactly that.
It has been almost a decade since Indonesia's Tontowi Ahmad and Liliyana Natsir became the last pairing in any event at the All England to 'threepeat', winning a third straight mixed crown in 2014.
And with the pairing just four potential wins from history, they are fully aware of what could await them over the next few days.
"We are the only ones [this year] who have been given the opportunity and chance to obtain the title three years in a row," Watanabe commented.
"We would like to do our best."
Tickets for the 2023 YONEX All England Open Badminton Championships are on sale now. Click here to find out more.