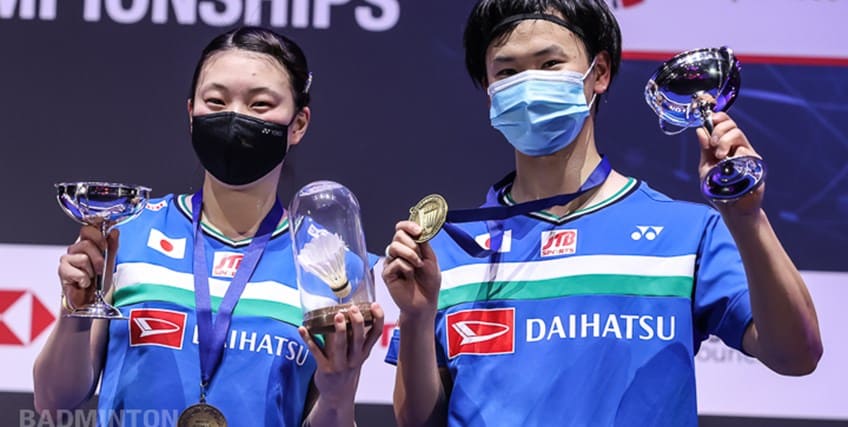 Watanabe and Higashino make it four from five for Japan
This will be remembered as the year of the Japanese at YONEX All England as Yuta Watanabe and Arisa Higashino made it a stunning four titles from five.
Watanabe became the first player since Gao Ling in 2006 to win titles in two disciplines in a 21-14 21-13 procession to mixed doubles victory over compatriots Yuki Kaneko and Misaki Matsutomo.
Japan's stars are always characterised as defensive maestros, but that is to do a disservice to their broiling physicality and attacking power. Their doubles pairings have simply been on another level this week.
Kaneko reflected on just how tough it was to face Higashino and Watanabe in full flow, saying: "We lost the match with such a big gap of points so there were no good parts for us in this match. Although there was an opportunity to take control of the game, we couldn't convert it.
"We're teammates and we practice almost every day together. We know each other's tactics well so we had to stop them [Watanabe/Higashino] from playing their game but we couldn't do that.
The pair are ranked 23rd in the world and a Super 1000 final ranks as a major step forward.
"In terms of playing at the tournament, I'm very happy. There are many top players absent here so we have to become tougher players," said Matsutomo.
"We didn't think we could play at this level but we did it. We now have to practice more and more to get better for the next tournament."