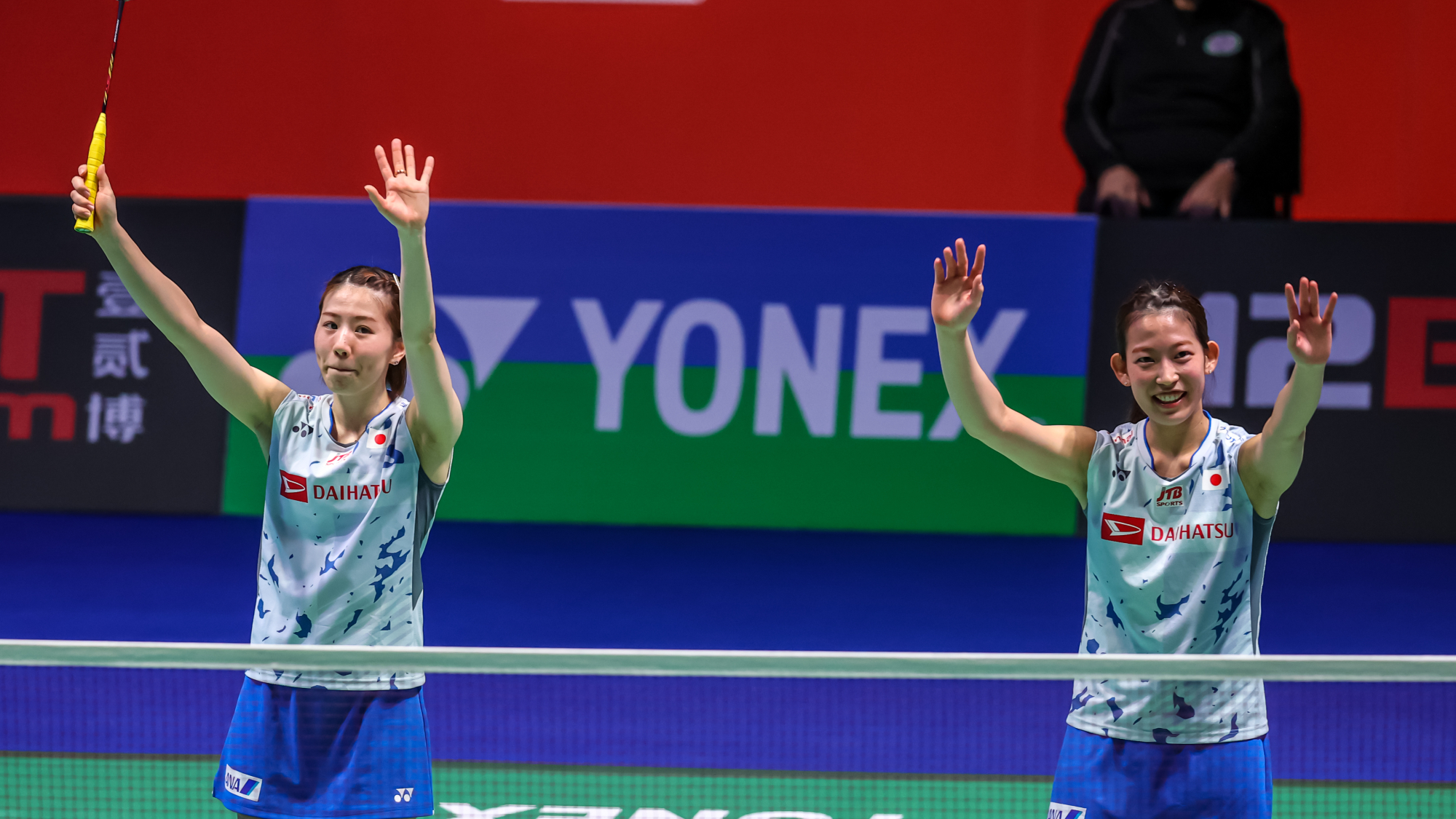 YONEX All England win just the start for Matsuyama and Shida
Nami Matsuyama and Chiharu Shida hope their dominant run to victory at the YONEX All England Open helps them dominate women's doubles in the coming years.
The world No.7 pairing reached the final in 2021, their second appearance here, where they were beaten by team-mates Mayu Matsumoto and Wakana Nagahara.
This time, there wasn't a shuttlecock's chance in hell that they would fall short.
Matsuyama and Shida kept the women's doubles title in Japanese hands by overwhelming Zhang Shu Xian and Zheng Yu 21-13, 21-9 in the final.
Zhang and Zheng are a new pairing, formed for the first time at last week's German Open, and the seventh seeds left no stone unturned in their preparation for the final.
"We watched videos of them and we planned a lot of things to stop them," said Shida. "But we never knew what they'd do until we played them."
In the end they had no real need to worry, leaping into an 8-1 lead and only threatened the first game when the Chinese won five points on the trot to close to 14-12.
Matsuyama and Shida were only behind on the scoreboard once, early in the second game, but soon imposed their dominance and wrapped up victory in just 41 minutes.
That dominance was the story of their week as they didn't drop a set on route to victory.
They restricted their rivals to 13 points or fewer in the last three matches they played, with Matsuyama pointing to their improvement over the course of the tournament."We played the worst in our first two matches and I was really, really worried about it," she said.
"It was turning around and we were able to defeat opponents that we've never beaten before. I, myself, have been improving and growing steadily and the results show that."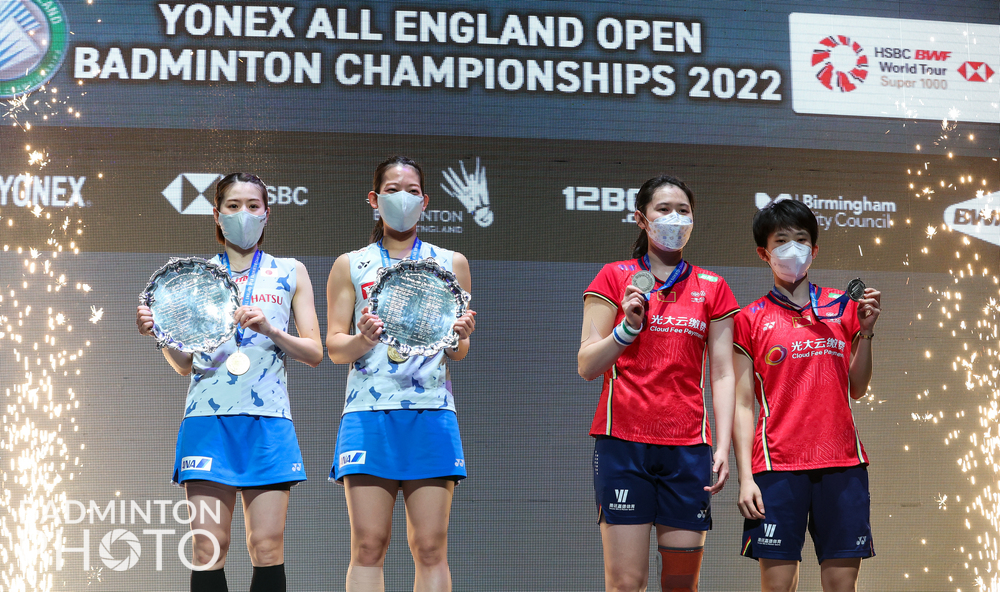 Women's doubles has been the category to produce more shocks than any other at this edition of the All England.
Matsuyama and Shida were the only seeded pairing to reach the semi finals and all three sets of Tokyo Olympic medallists had exited at the quarter-final stage.
They weren't the biggest names in the draw but there should be no surprise that Shida and Matsuyama topped the podium in Birmingham.
They have been the pairing to carry the most consistent form and fitness since the Games, lifting both the Super 750 Indonesia Masters and Super 1000 Indonesia Open in November.
"This is a big title and we're very happy we won," said Shida, "but there are other tournaments we want to win and higher goals we want to aim for.
"We won't be satisfied with this, we want to use this as momentum to bring us even higher."
The YONEX All England Open Badminton Championships return to Utilita Arena Birmingham with the best players from around the world from 16th – 20th March 2022.
Don't miss out, get your tickets today.